DOCK STAGE – SATURDAY 25 AUGUST 2018
Saturday 12 noon – STEVE McCARTNEY
An experienced musician with 15 years and several original bands under his belt, Steve McCartney has recently started down the road of solo singer-songwriter in earnest. He has spent more than a year writing a new selection of revealing, personal songs touching on themes as diverse as love, home and fatherhood to mental health, noisy neighbours and even Brexit! A multi-instrumentalist, Steve's recordings have an indie/folk rock edge but it is when performed live, with nothing but his voice and an acoustic guitar, that the intimacy of his music becomes apparent.
Twitter – @steve_mccartney
Saturday 12.40 – MARTIN LLOYD-CHITTY
Martin Lloyd-Chitty is a singer-songwriter, a multi-instrumentalist and composer, based in Lancaster, UK. His distinctive strain of atmospheric folk blends lyrical storytelling with impeccably crafted melodies. On stage Martin wears his heart on his sleeve, delivering a raw and emotive performance, his spine-tingling baritone alternately murmuring and soaring over sparse instrumental arrangements.
Martin has opened for acts such as The Wave Pictures, Great Lake Swimmers, King Creosote, A Hawk And A Hacksaw, Baby Dee, Scout Niblett, Thomas Truax and The Coral.In November 2017, Martin contributed the track 'Christmas in a Field' to the festive Cherryade Records compilation 'A Very Cherry Christmas – Volume 12'. In 2018, Martin composed the soundtrack to 'True Grit', the winner of the Audience Choice award at the 2018 LA1 Shorts Film Festival.
Twitter – @martinchitty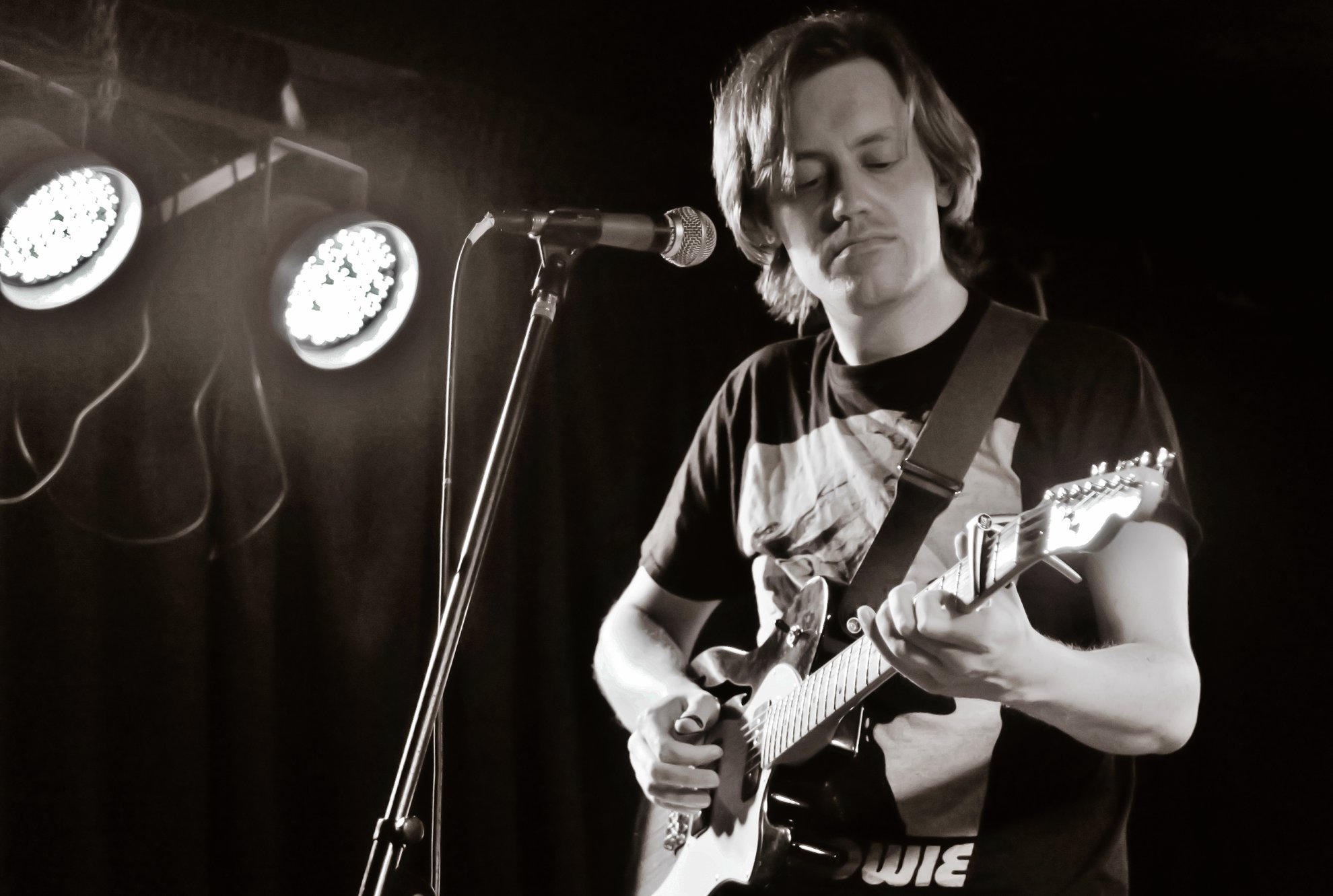 Saturday 13.20 – EVIE MORAN
Evie Moran is a 16-year-old singer-songwriter from Liverpool. In May 2017 she had two original songs released by Soft Scoop on the compilation album 'Fact or Fiction', and has also had her song 'Times Like These' played by Dave Monks on BBC Radio Merseyside. She has performed at The Adlib Industry Showcase at the Arts Centre in April 2017 alongside other emerging new talent from the city, appeared at the Merseyrail Sound Station and opened for Tom George at 81 Renshaw Street. Evie also appeared on Made in Liverpool TV in September 2017.
Twitter- @eviemoranmusic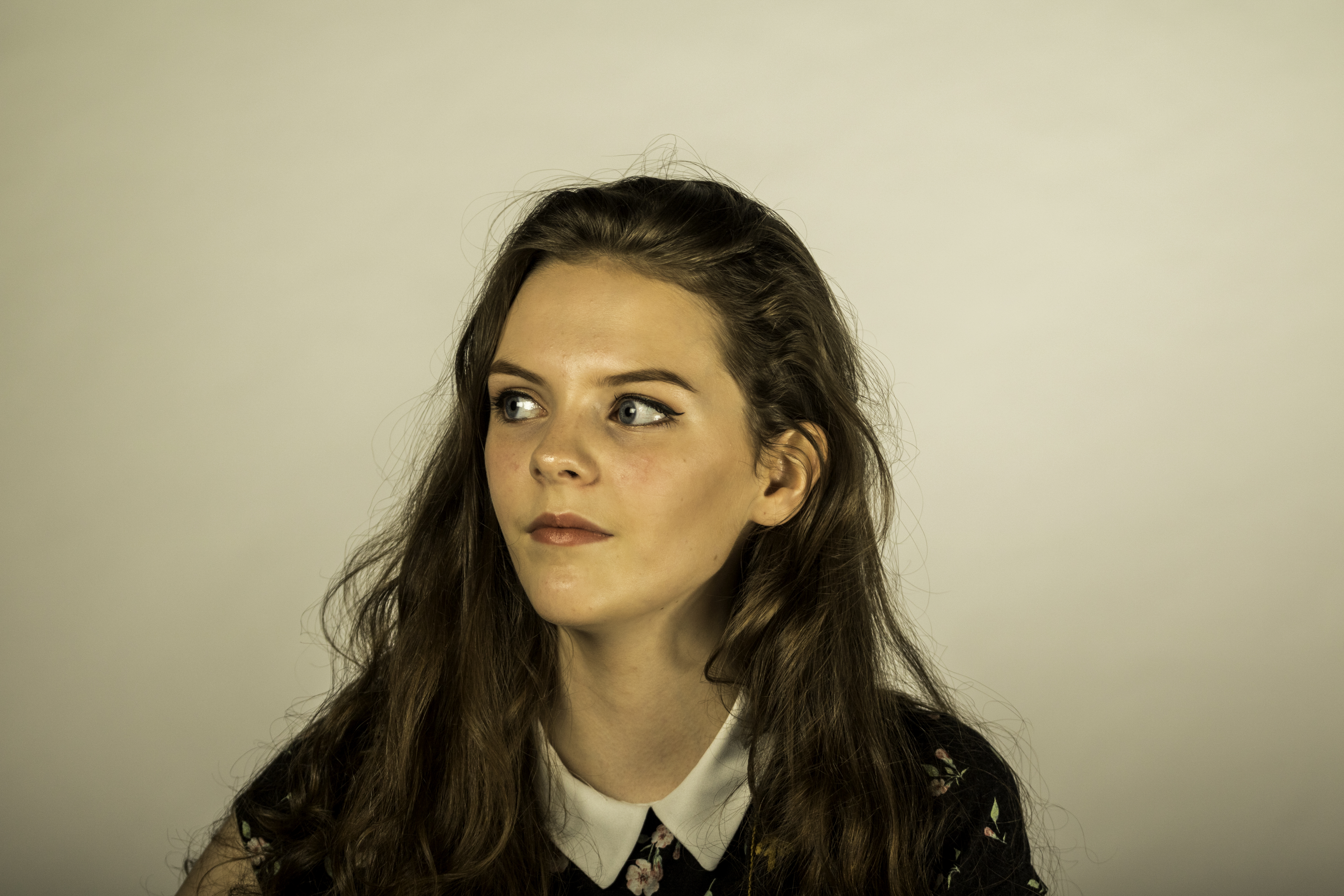 Saturday 14.00 – REN
Inspired by some of the best folk, country and blues artists of recent times; Ryan Adams, Foy Vance, The Wood Brothers, Glen Hansard – singer-songwriter Ren brings us his own brand of classic songwriting.
Ren's 2017 debut release 'A Calling From The Shore' reflects upon an adventurous and searching period of time living out of his van around the UK and Europe. Listeners have really connected with Ren's yearning for exploration as 'A Calling From The Shore' has received 400k streams on Spotify since it's release as well as having songs from it being played on BBC 6 Music.
Twitter – @iamrenofficial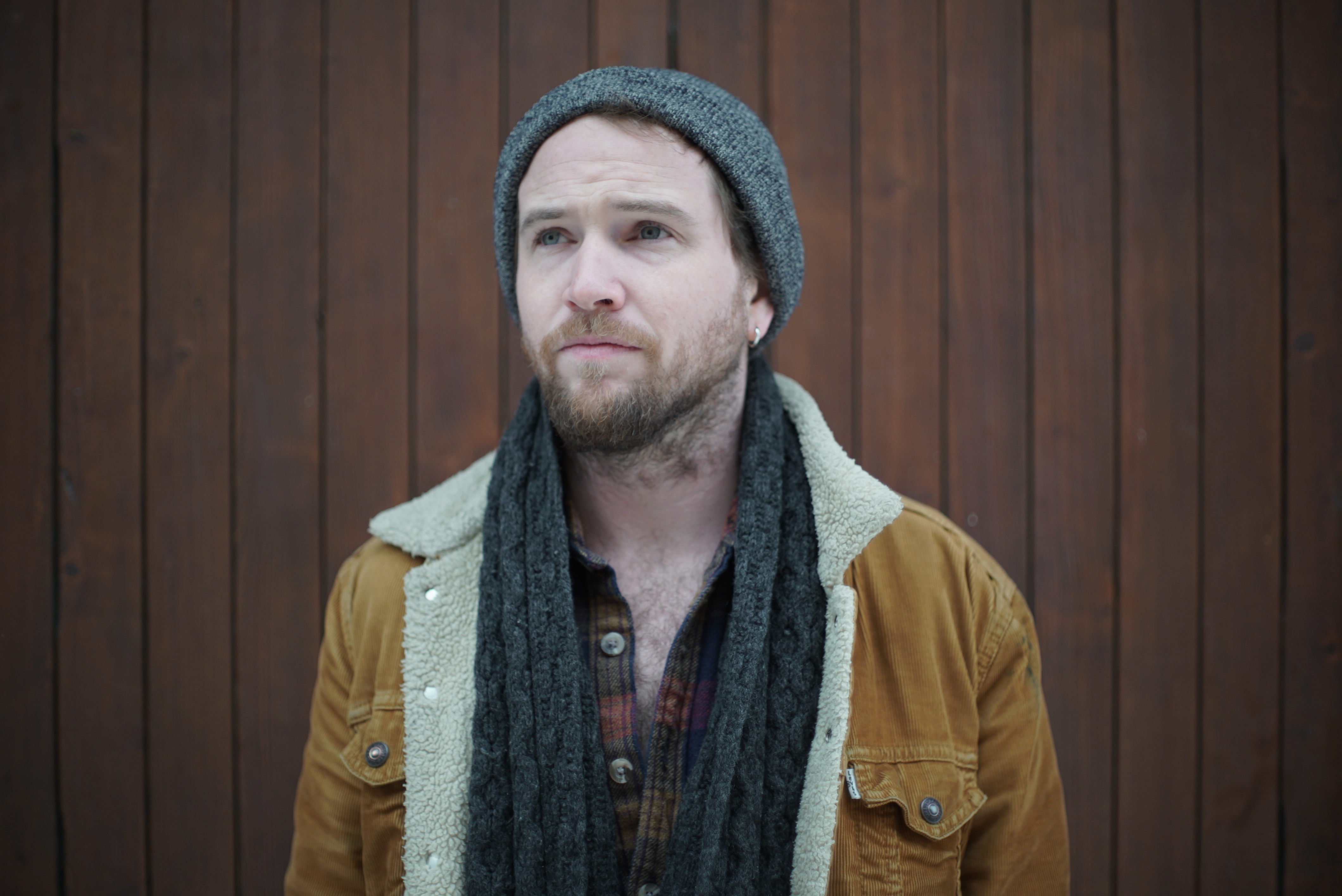 Saturday 15.00 – ISEMBARD'S WHEEL
Isembard's Wheel are without a doubt one of the most wild and Rabelaisian acts on the folk scene today, bringing together inspiring lyrics, soaring choruses and a big attitude to boot. A powerfully poetic, folk-rock group lead by mad West countryman and dog-whisperer, Alexander Isembard. Multi-instrumental and wild, the Isembard's Wheel cast of bardic type animals draw on a deeply invested passion and faith in the great naturalists and romantic poets, to create an inventive and fearlessly sensitive sound that's rooted in an abiding love for the natural world. The Wheel has taken in a great many festival stages and recently released a CD, 'Common Ground', which is available today.
"Pure folk, and brilliantly done!" – BBC Introducing
"Wild, inventive, visionary… Highly infectious and highly irresistible" – Folk Radio UK
Twitter – @IsembardsWheel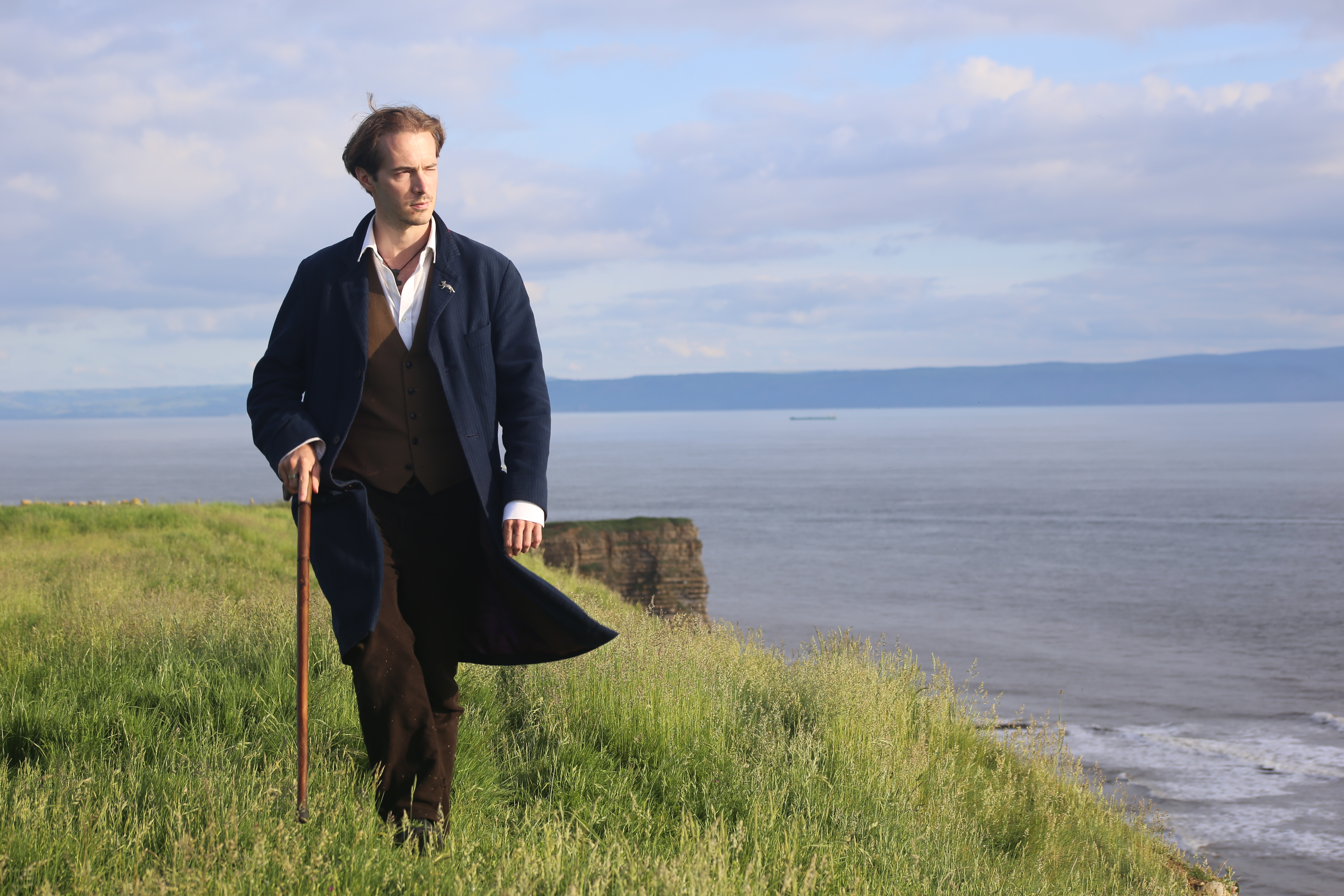 Saturday 16.00 – H E A L
"Not only Wales' finest, but quite simply the finest ensemble of harmony and melody that has ever graced this planet. Always the one to watch and a group that never disappoints. A colourful brethren of siblings and school mates consistently present a sublime melting pot of uplifting folk-pop that is always fully loaded with integrity and cool." Artrocker Magazine – Focus Wales 2015 – Six of the Best
H E A L just want you to feel better. They create music that aims to soothe, with blissful blood-harmonies and stories of hope.
H E A L are three siblings and a close friend, four strong vocalists demonstrating effortless harmonic ability, accompanying themselves with piano and acoustic guitars. Headliners at Focus Wales Music Conference and the Small World Stage at Glastonbury Festival. H E A L's single 'The Gathering' was play-listed on BBC Radio Wales and they were named BBC Radio Wales 'Artist of the Week'.
Twitter – @thehealers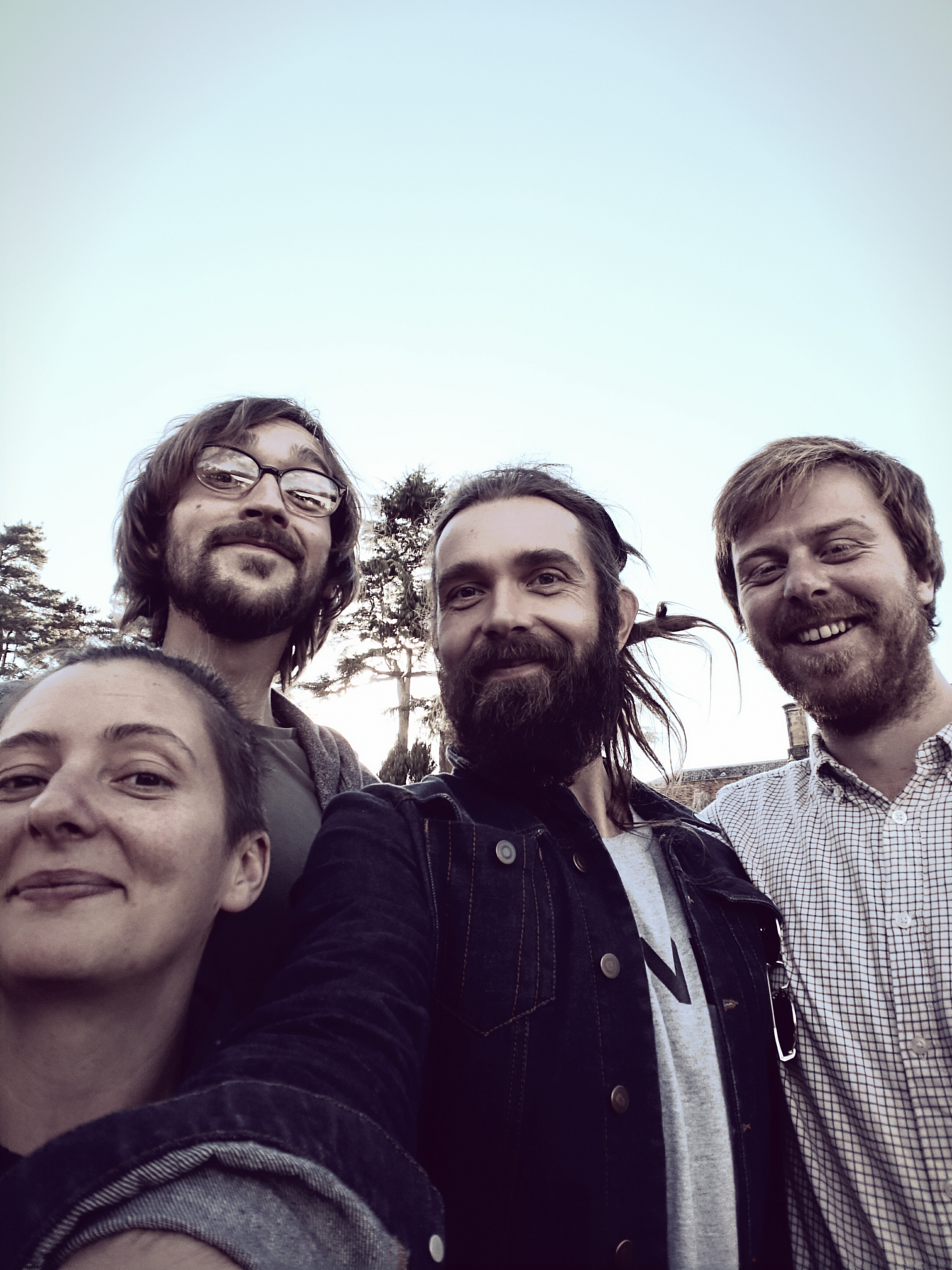 Saturday 17.00 – CHRIS DIFFORD
Grammy-nominated lyricist and double Ivor Novello Award-winning enigma Chris Difford has brought us characters and sketches  from  everyday life and has successfully turned the mundane into the  beautiful, the urbane into the exquisite, for over 40 years. With his partner, collaborator, friend and Squeeze co-founder Glenn Tilbrook, Chris has written some of the most enduring and  best-loved songs of our time such as 'Up The  Junction', 'Cool For Cats', 'Labelled With Love', 'Tempted' and many others.
He is one of the country's most respected songwriters and has co-written with a host of musicians and performers that reads like  a veritable who's who of the industry: Elton John, Trilok Gurtu, Marti Pellow, Lamont Dozier, Willie Mitchell, Bryan Ferry, Jools  Holland and Paul Carrack to name but a few. Despite the fact that Chris has helped soundtrack so many fans' lives since his first release in 1977, the passion for innovation and love of playing still drives him to carry on writing rather than sit back and admire  his handy work. He hosts songwriting retreats and has done so for over 25  years, some in prisons, some in rehabs, but mostly in  Somerset with The Buddy Holly Foundation.
In his autobiography 'Some Fantastic Place: My Life In and Out of Squeeze', released August 2017, Chris Difford charts his life from his early days as a dreaming boy in south London with a talent for poetry to forming one of Britain's greatest bands and beyond.
Twitter – @chrisdifford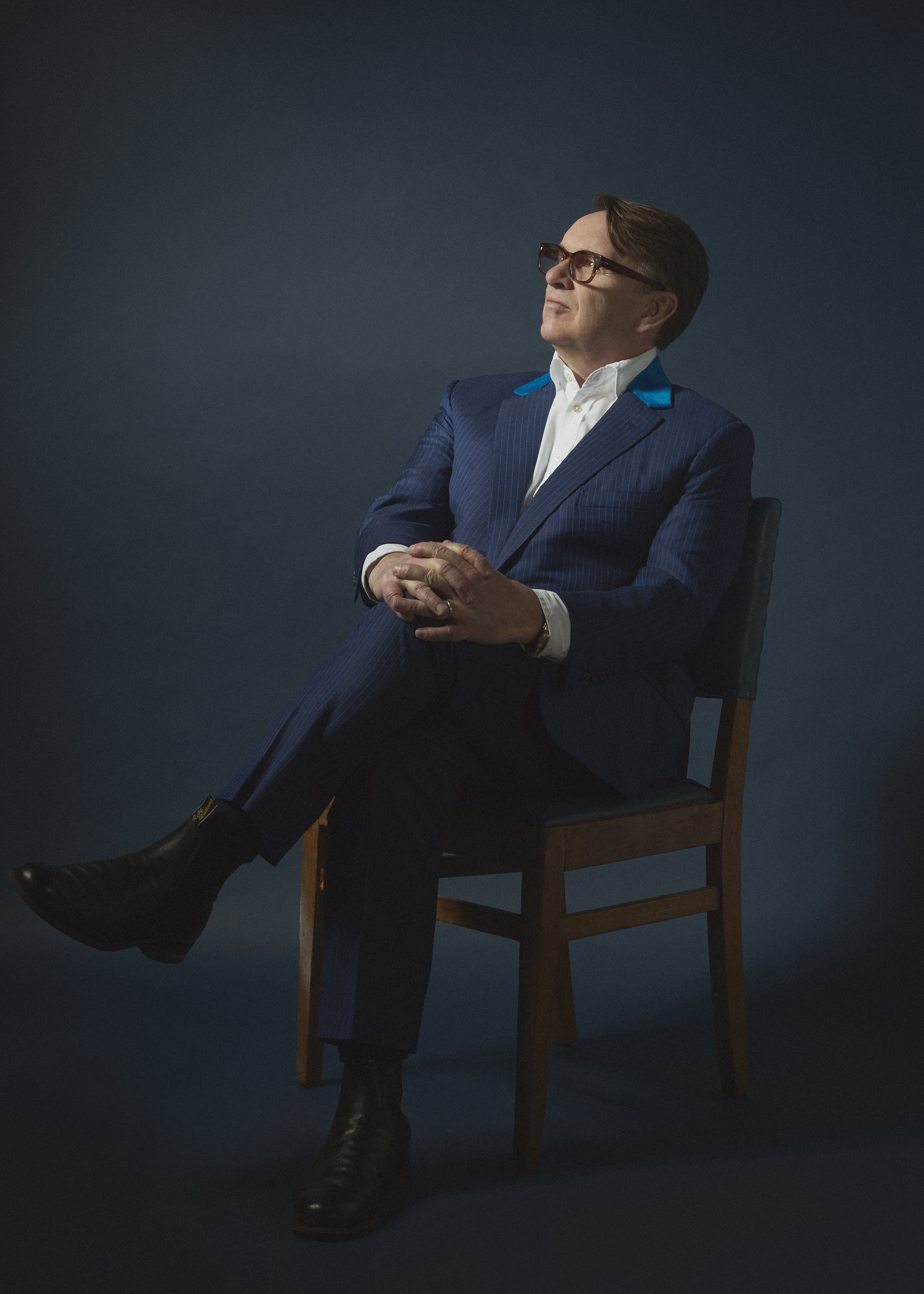 Saturday 18.10 – The Sail Pattern
Shaped by the landscapes, sounds and traditions of the UK, Sail Pattern blend rock and folk to produce uplifting, energetic songs. Sail Pattern served their apprenticeship in the pubs and bars of Halifax, quickly progressing to festival stages across the country where their bold harmony vocals and musicianship earned them a strong live reputation. Sail Pattern started their career by stripping everything back to basics. A simple setup of acoustic guitars, bass and cajon allowed songwriting and vocal harmonies to take centre stage. It also allowed Sail Pattern to go anywhere, playing constantly and learning the way of the road. Since then, they've grown, exploring progressive influences and song structures, whilst bringing back electric guitars and drums. However, the story, the melody and the song have been and will always be, at the core.
With a DIY attitude inspired by punk rock favourites Bad Religion, Sail Pattern home-recorded their early albums in Halifax, taking the maritime influences of Newfoundland favourites Great Big Sea and British folk and working them into songs that are full of energy. Sail Pattern (2016) combines rock influences and original, infectious songwriting into a powerful mix that evokes Tom Petty and Fleetwood Mac, whilst keeping acoustic roots. Seven Years (2018) brings English folk music and sea shanties into the mix, establishing Sail Pattern's sound and redefining folk rock.
Twitter – @sailpattern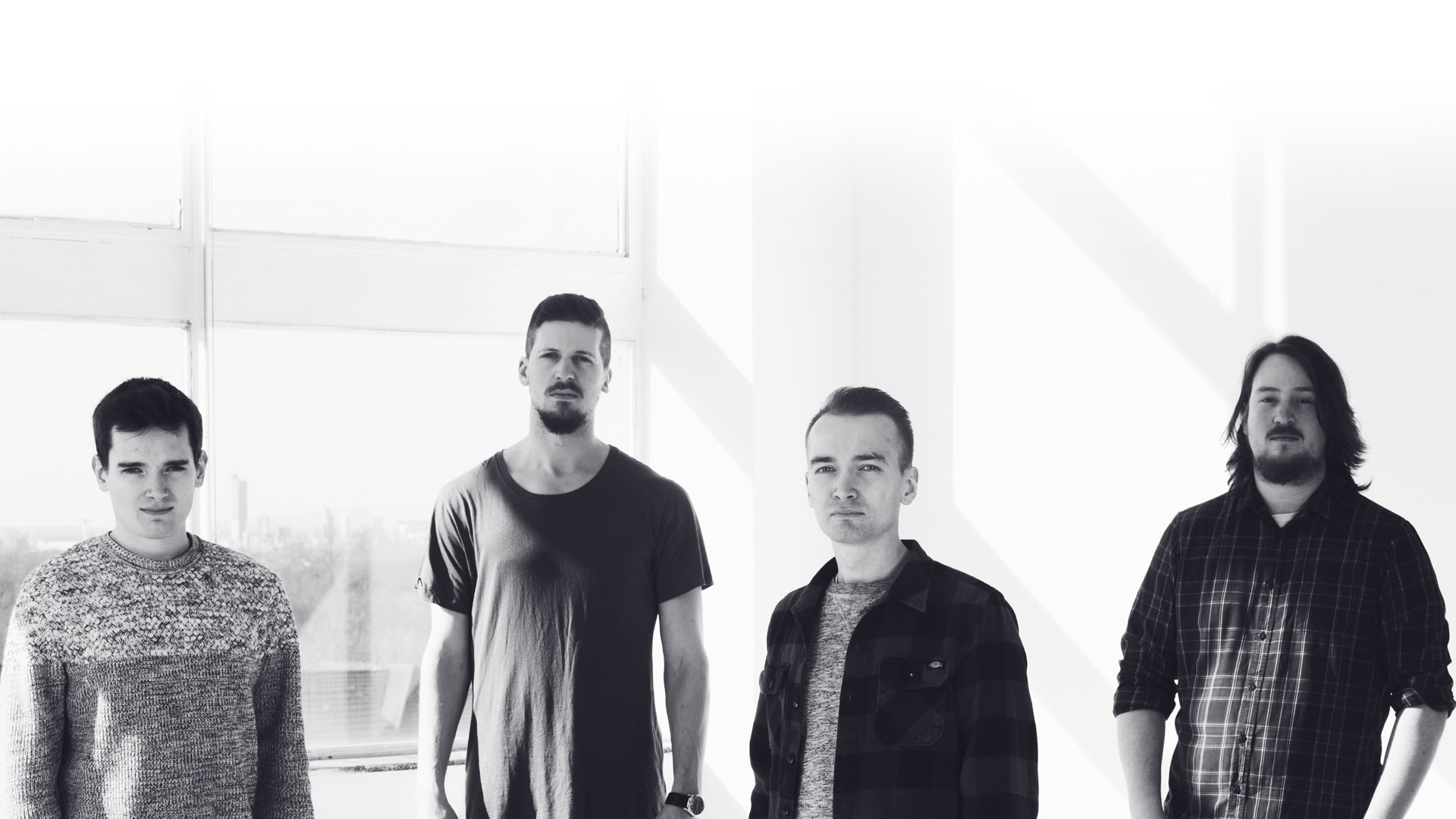 DOCK STAGE – SUNDAY 26 AUGUST 2018
Sunday 12.00 – KING & BYRNE
King & Byrne is an exciting acoustic duo based in Liverpool. Performing innovative vocal and instrumental arrangements of popular modern day classics, plus a sprinkling of original tunes, their performances exhibit a unique flair, making them truly electrifying to see and hear. Derek King is an accomplished singer and songwriter and Jenny Byrne has performed for many years as a solo Spanish and classical guitarist.
King & Byrne are a tad different as acoustic duos go – they play covers, but all their arrangements are individually crafted to make the most of a special melding of steel strung acoustic guitar with Spanish guitar, together with their two voices.  The fusion of their different styles has created a unique sound, marrying  the warmth of their vocals with the intricate and often astounding technical fireworks of Jenny's Spanish guitar.
Twitter – @KingByrne1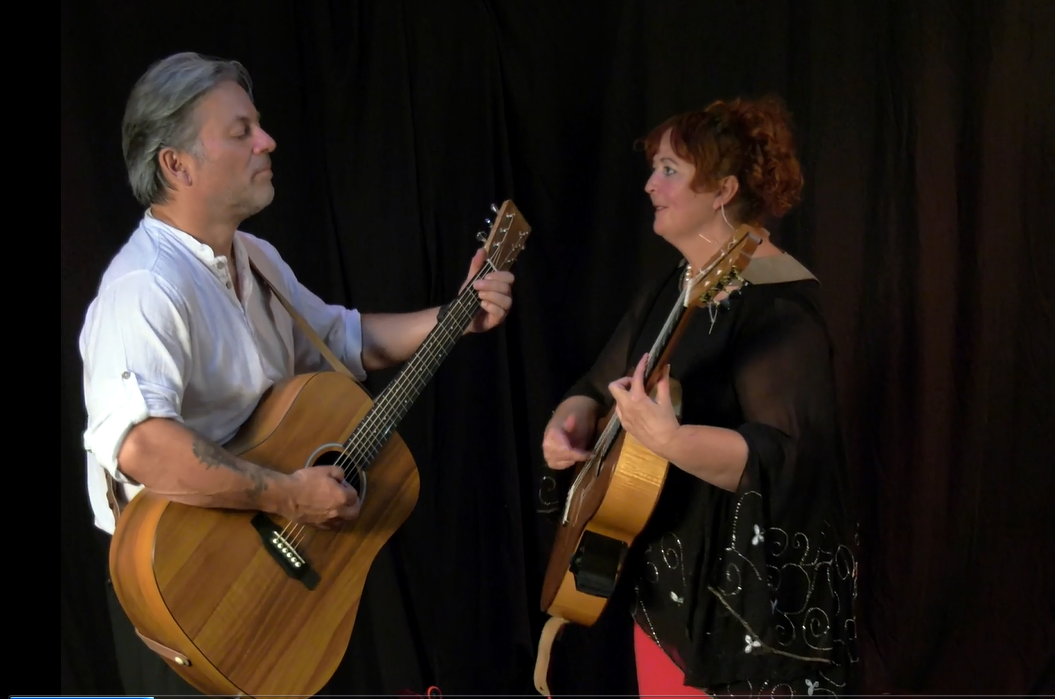 Sunday 12.40 – OLLY FLAVELL
Olly Flavell is an innovative singer-songwriter whose originality captivates with ease. With wisdom beyond his years and a youthful flair, carefully crafted material naturally flows from within, making him stand out from the crowd. In combining influences from the realms of pop and rock, Olly creates an unseen contemporary sound with nuances of classic melodies and traditional lyricism.
Olly's charisma and stage presence bring life to his emotionally charged lyrics and anthemic choruses making his music both memorable and infectious. With foot-stomping refrains, Olly has earned himself spots at festivals such as 2000 Trees, Folk on the Dock and Liverpool Sound City where he has supported the likes of Laura White, James Veck Gilodi and supported Hue & Cry on tour. Olly has aired live in session with Mike Sweeney of BBC Radio Manchester.
In being a natural performer, Olly's skilfully crafted songs have earned him the opportunity to write music for the likes of Little Mix and Kidnap Kid. Off the back of such experiences Olly has toured the UK three times as a solo artist. 'Tryna' Get My Voice (To Be Heard)' is the latest single to be released in June 2018. Olly has been described by Mercury nominated producer Andy Ross as "a bright young artist with a great work ethic and attitude, he is sure to go far!"
Twitter – @OllyFlavell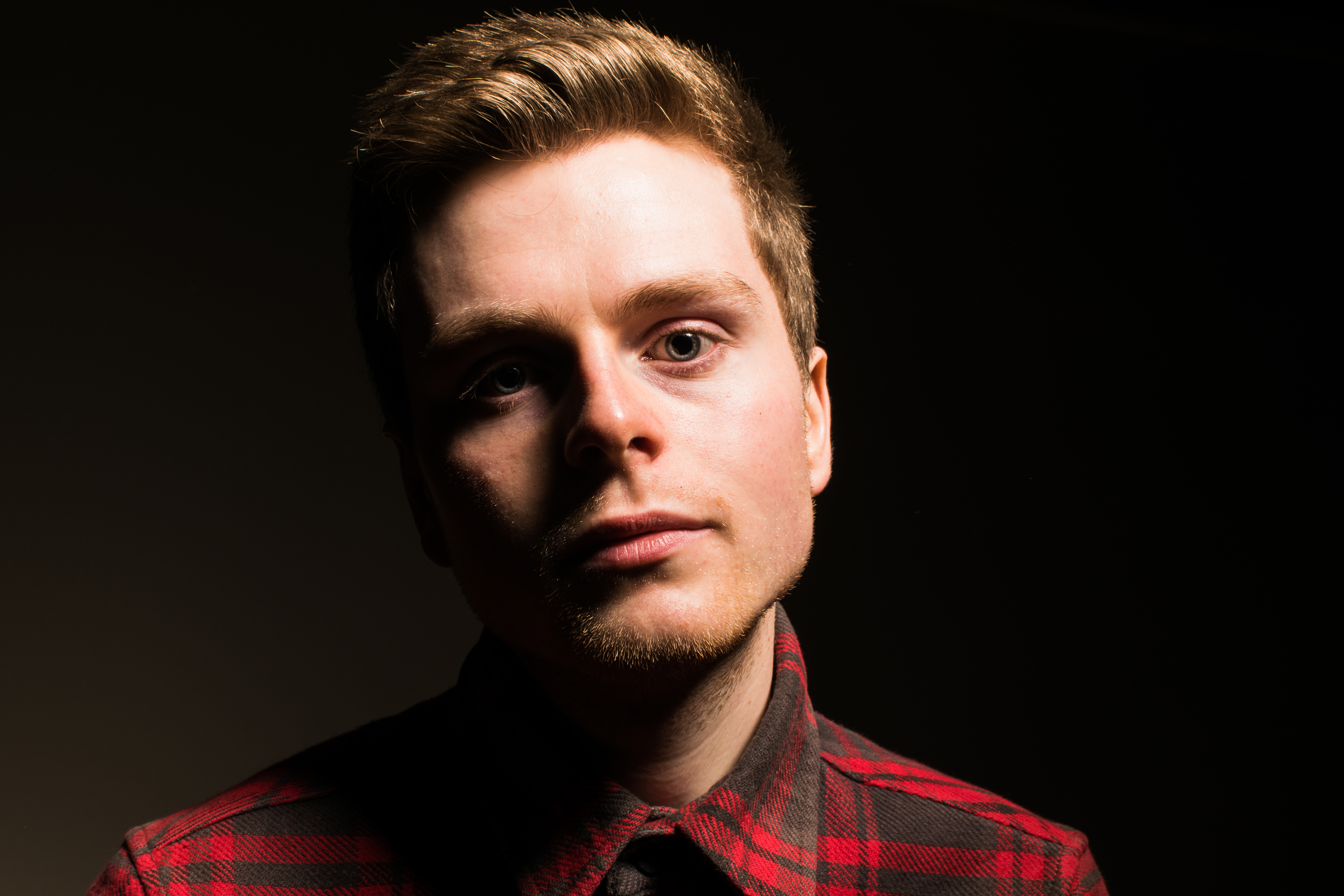 Sunday 13.20 – WINTER WILSON
Cutting loose is the preserve of youth, right? How many couples do you know who in their fifties get made redundant, take to the road in a VW camper and turn to making music for a living? Scots/English duo Winter Wilson did just that. Kip Winter had a high powered career in international marketing and Dave Wilson worked in social services as a care home manager. It was music that brought Kip and Dave together, having met in an Irish session in the nineties, and it has always been a big part of their lives. Up until 2012 they used to play a few gigs a year on the folk scene and had released several well-received albums.
2016 was great for Winter Wilson, but 2017 looked even more promising as the year kicked off with a ten week tour of Australia and New Zealand, and then 2018 started with a 28 date UK tour supporting folk-rock legends Fairport Convention and the release of their new album 'Far Off on the Horizon.'
"In 2012 we gave ourselves a year to see how things would turn out and five years later we are still getting away with it. It's no pushover; we've really knuckled down and put in some very long hours, but it beats working for a living."
Twitter – @winter_wilson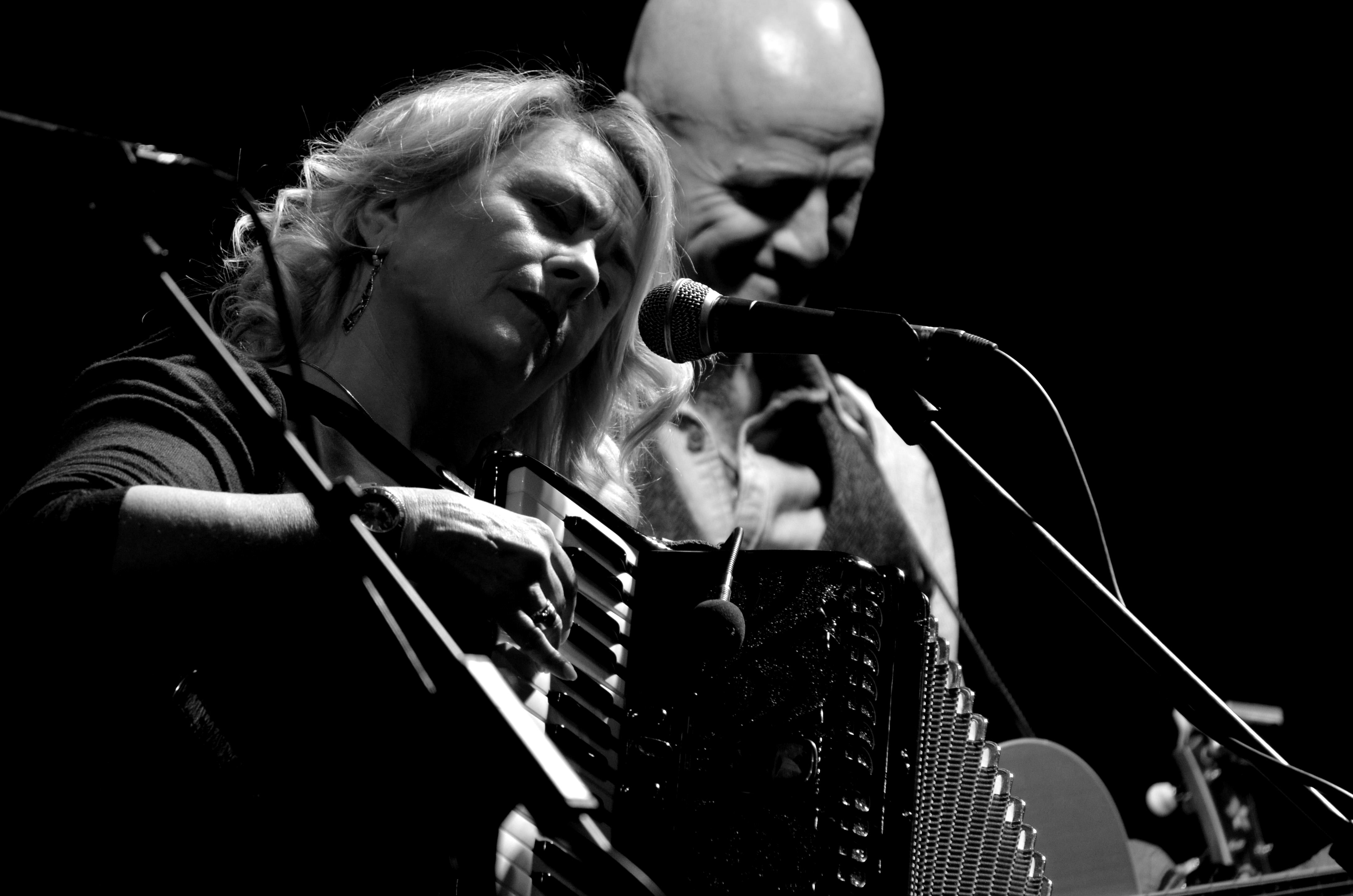 Sunday 14.10 – THE LUCK
The Luck  is  the brother  and  sister duo  of  London-born Max and Esmay Luck. Their 2018 soft rock sound emerged after  listening to many of the soft rock and Americana bands in their childhood, including Fleetwood Mac and Tom Petty to Joni Mitchell and The Eagles. They formed a band together in 2011 and spent the past few years performing and recording in California in  venues including The Troubadour, Hotel Cafe and NoName in LA as well as the House of Blues, Chicago and Hotel Utah in San  Francisco.
They found a  great  audience on the streets of San Francisco, playing at the infamous Pier 39 and established an online television  channel where they perform concerts three times a week. They are now back in their hometown of London, ahead of the release of their debut album. The pair worked with producer Paul Broucek, President of Music at Warner Brothers Pictures, three-time  Grammy Award-winning engineer/mixer Ed Cherney (The Rolling Stones, Eric Clapton, Bonnie Raitt) and Paul Hicks, Grammy  Award-winning musician, engineer/mixer (The Beatles) to record the album. With over a million and a half Spotify streams to their  name, stay tuned for more release details, coming soon!
Twitter – @theluckmusic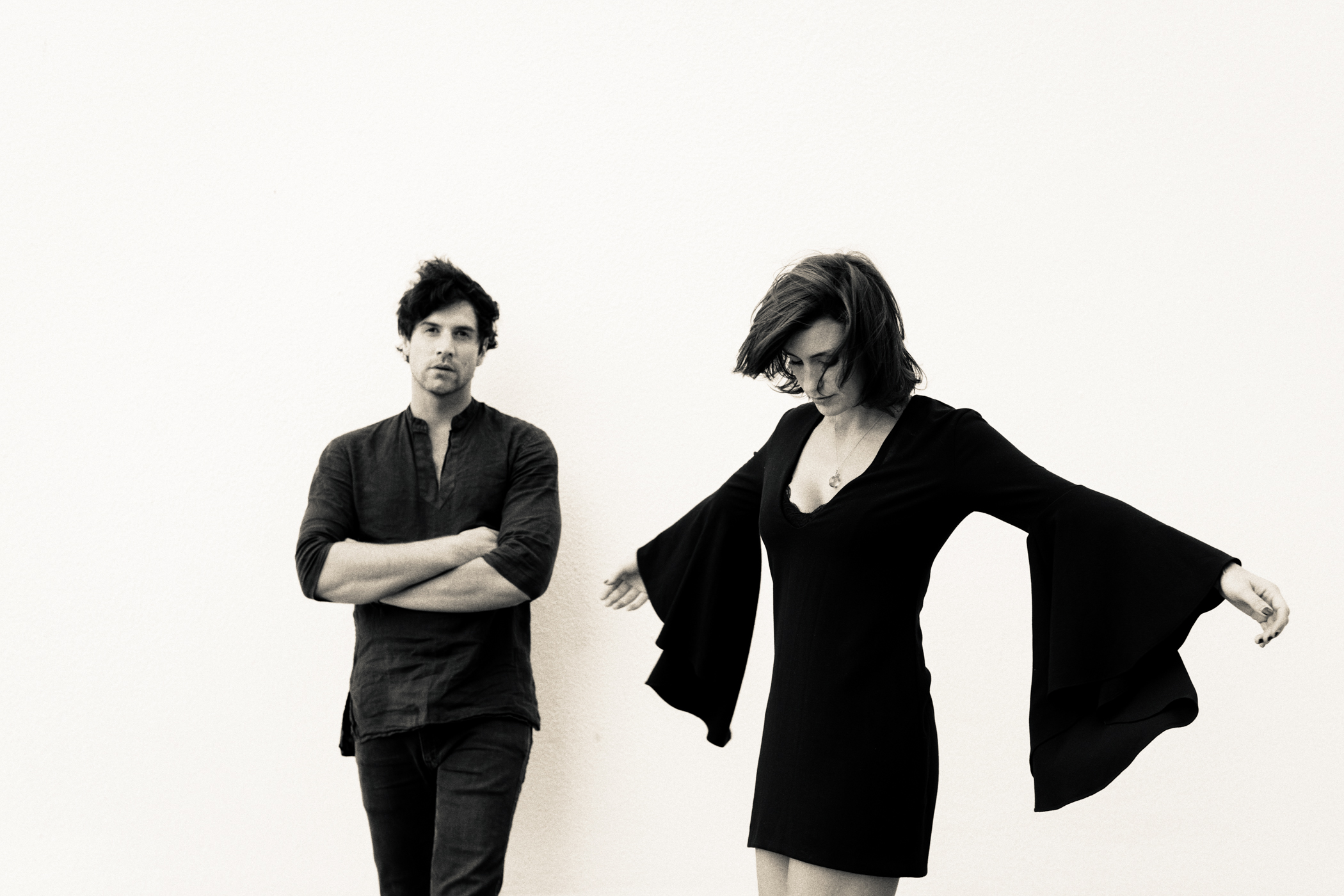 Sunday 15.00 – IVAN MOULT
"Absolutely wonderful. Just gorgeous." – Janice Long, BBC
Cardiff-based singer-songwriter Ivan Moult returns with his latest collection of rich, confessional songs on new album 'Longest Shadow', out 20th April 2018 via Bubblewrap Collective. The album reflects Moult's progression through the fledglings of blissful romance into the fragmentation of embittered breakup. Each track combines Moult's intricate guitar plucking skills with his warm, soothing vocal to create something both compelling and incredibly moving throughout. His latest single 'Lay Me Down', revolves around the feeling of giving in to depression whilst simultaneously fighting against it. Moult's beautifully natural vibrato soars effortlessly over the cinematic musicality to create something akin to that of Nick Drake or Jeff Buckley's distinctive songwriting charm.
Since releasing his debut EP 'The Mine Canary' in 2010 and his debut album 'Second Guessing' in 2014, Moult has received praise from the likes of Folk Radio UK, BBC 6 Music's Tom Robinson and BBC Radio Wales to name but a few. No stranger to the live circuit, Moult has also supported acclaimed artists such as Willy Mason and This Is The Kit. 'Longest Shadow' is out 20th April 2018 via Bubblewrap Collective.

Twitter – @ivanmoult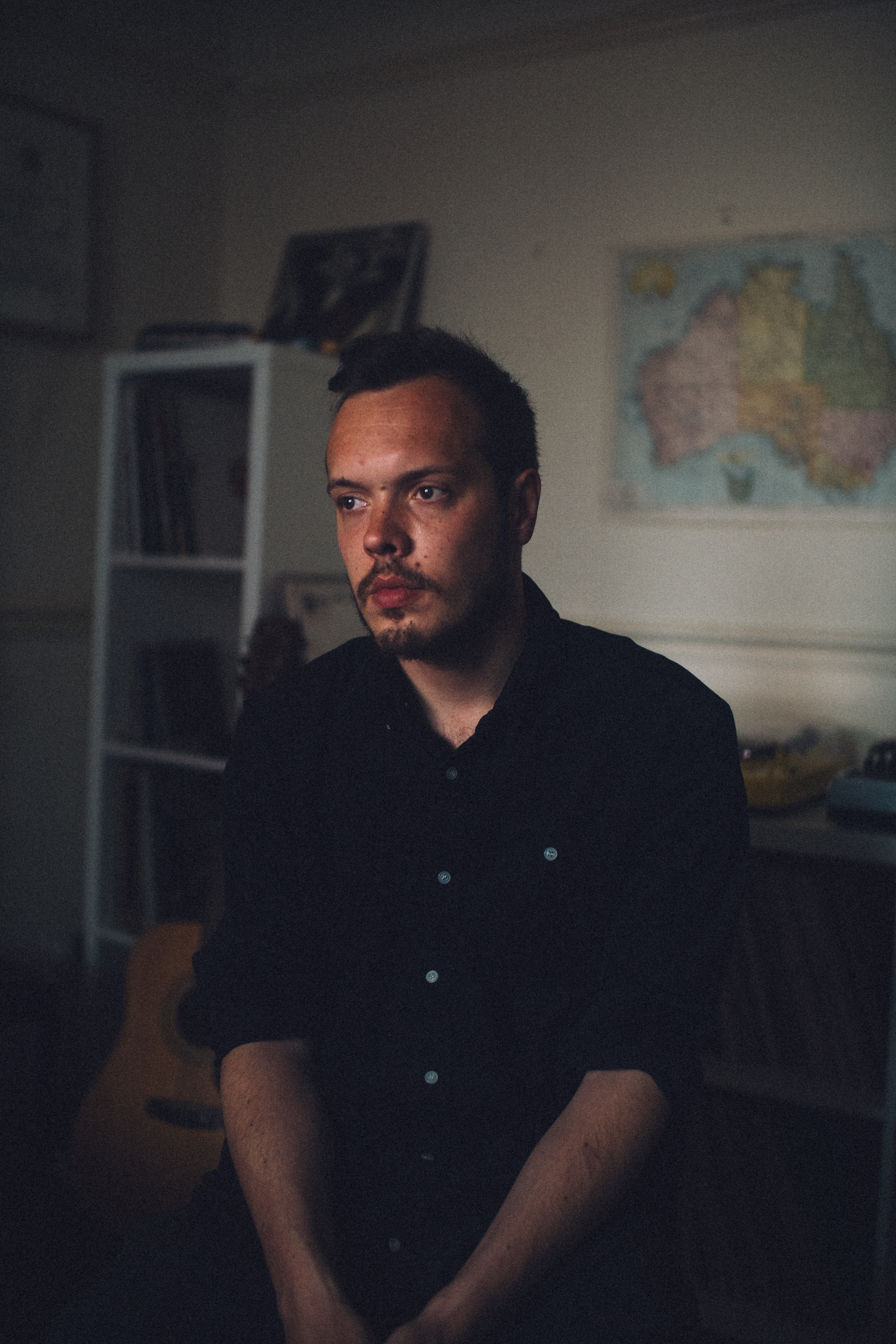 Sunday 15.50 – BLUE ROSE CODE
Edinburgh born Ross Wilson spent his creative formative years in East London, then moved to South England "to be by the sea's energy" but it is in his homecoming that he has found where his heart is. Life wasn't always simple for Wilson. "I have swapped one type of chaos for another" says Wilson.
A nomad both geographically and musically, Ross writes from the heart eschewing any specific genre and the twelve songs on new album 'The Water Of Leith', addressing themes of love, loss, travel, home, accepting the past and embracing the future, are painted with colours of folk, jazz, soul and pop; an eclecticism that has become a hallmark of Blue Rose Code and has seen him compared to John Martyn, Van Morrison and Tom Waits. Grammy-winning American singer-songwriter Beth Nielsen Chapman features on the opening track of the new album.
Wilson has seen the past few years produce some of his most exciting work including the album 'THE BALLADS OF PECKHAM RYE', which was nominated for the prestigious Scottish Album Of The Year Awards in 2014 and featured a roll-call of remarkable talent, including Danny Thompson, Karine Polwart, John Wetton, Aidan O'Rourke and Kathryn Williams.
The Blue Rose Code game has certainly changed, they are heard regularly in session for the BBC (TV and Radio), STV, Alba, TG4, Virgin Radio. Live performance is where Blue Rose Code connects strongly with their audiences, they have toured the length and breadth of the UK selling out venues wherever they go and leaving a trail of fans in their wake. Featured in festivals Celtic Connections, Edinburgh Fringe, Looe, Summer Isles, Lindisfarne, Southern Fried, Underneath The stars.
Ross Wilson has spent most of his musical life curating; he sculpts his band to every mood and temperament in order to create the perfect happening. As the man at the helm of Blue Rose Code, he is, part director, part sculptor…total chameleon.
"Blue Rose Code is as slippery as an eel; a genre dodger; a mess of influences and contradictions. This rare display of soul and emotion will not be boxed, a sign of something special." SPIRAL EARTH
"Seriously, can't recommend Blue Rose Code enough, cannot stop listening." EWAN McGREGOR
Twitter – @bluerosecode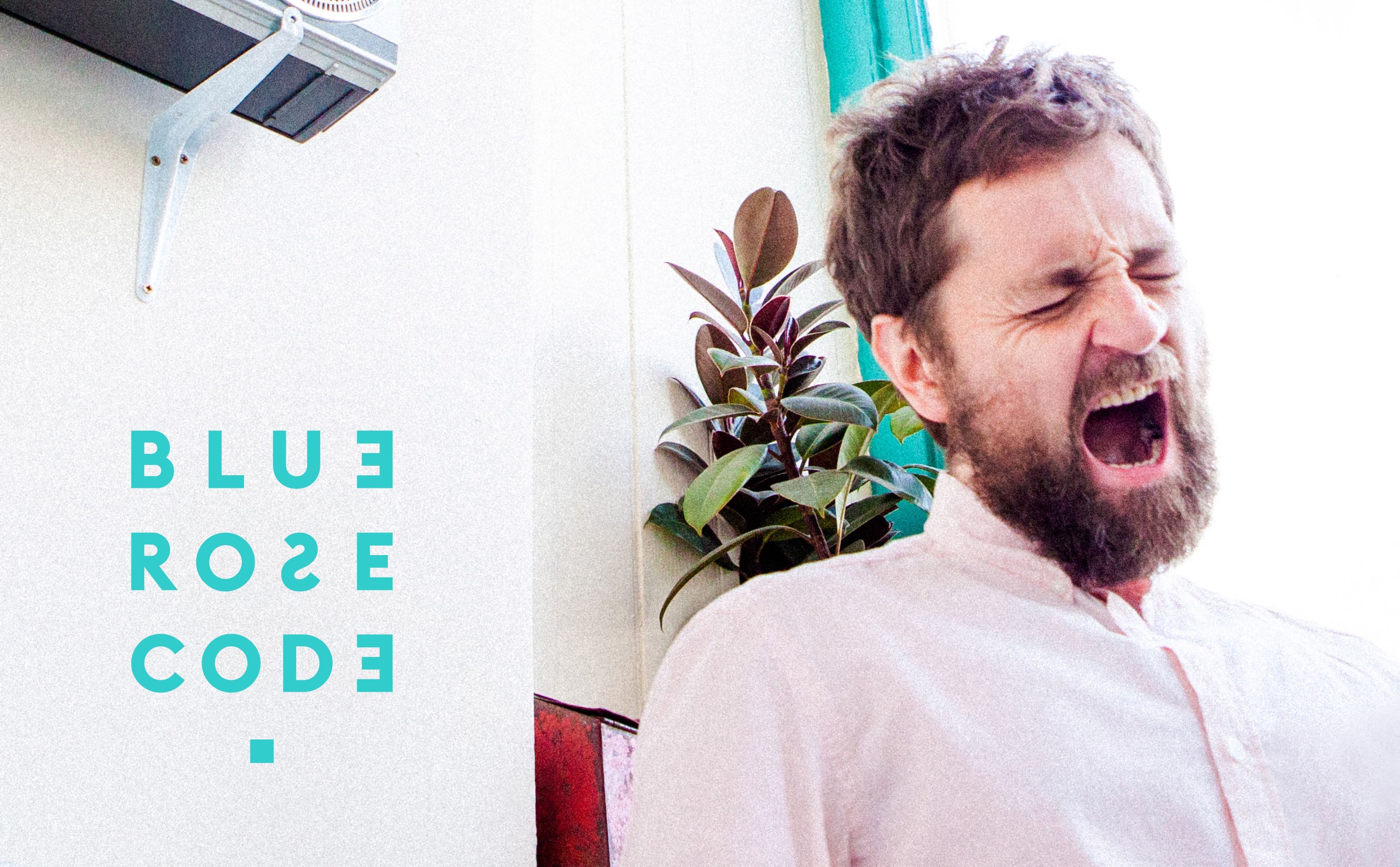 Sunday 16.45PM – ROXANNE DE BASTION
"One of the most perfect voices I've ever heard." Tom Whalley, BBC6
"Standout number…astonishingly assured." The Sunday Times
"If you ever get a chance to see her live – definitely do!" BBC Introducing Coventry & Warwickshire
Roxanne de Bastion was born and raised in Berlin and is currently based in London. Since the release of her debut album 'The Real Thing' in 2013, Roxanne has made a name for herself across Europe as "a real mover and shaker in the independent music scene" (Ruth Barnes). Following in the footsteps of the 1960's greats (think Dylan, Nyro, Mitchell and a touch of Beatles psychedelia), de Bastion is on the forefront of the new singer-songwriter generation: Someone with something to say and a musicality to match.
Roxanne performed at the legendary Glastonbury Festival this year and is recording her second studio album, the first single of which will be released later this year.
Twitter – @roxannemusic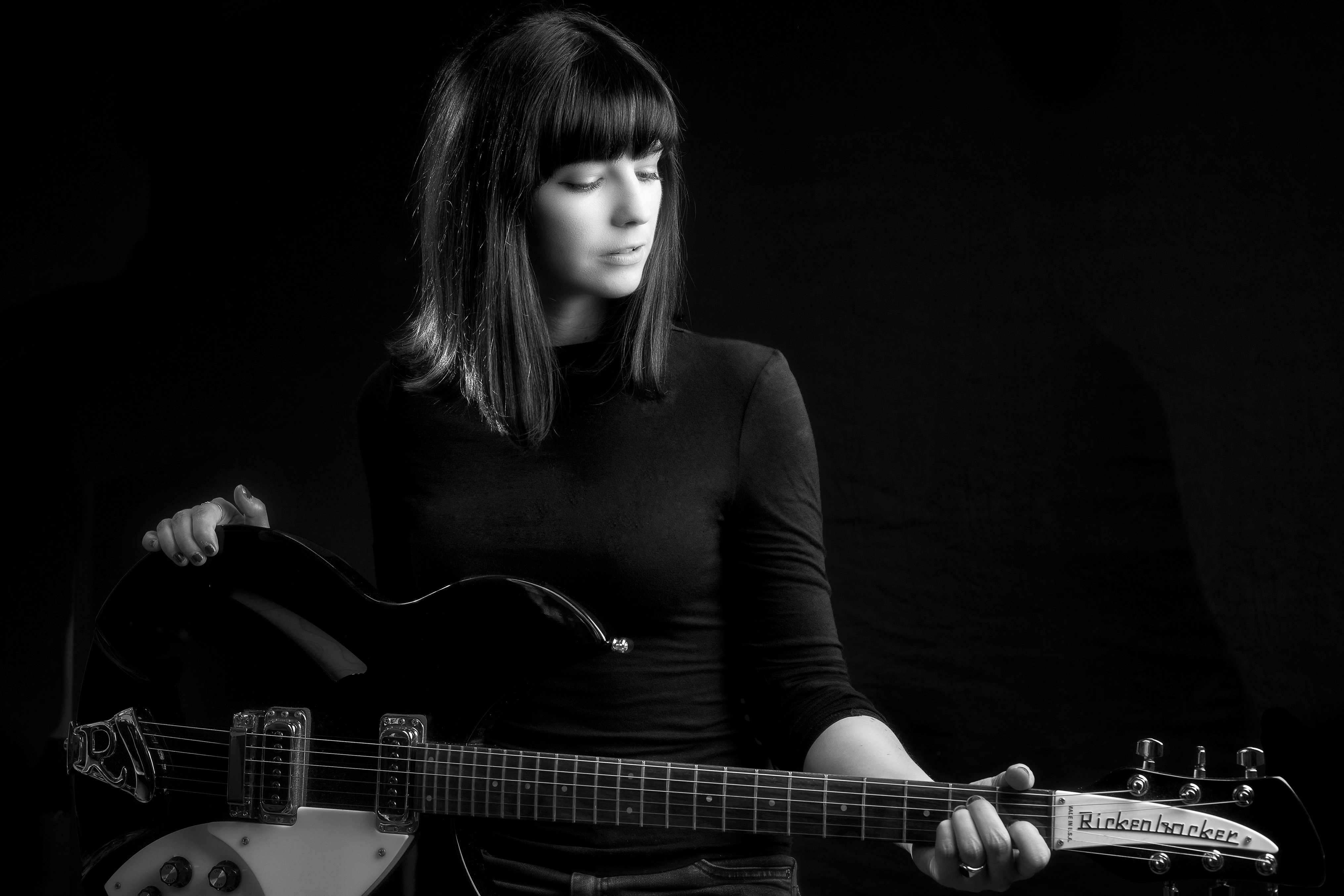 Sunday 17.55 – GIZMO VARILLAS
If the last few years have been notable for the increasingly inward-looking nature of contemporary politics and an upswing in what  one might politely – or euphemistically – refer to as nationalism, GIZMO VARILLAS' story can be interpreted an antidote, albeit an  unpremeditated one. His music, however, unquestionably offers a powerful remedy for the distressing headlines piling up these days and this time that's deliberate. Like 'El Dorado', its predecessor – an album distinguished by its cheerful air of enthusiastic  idealism, but nonetheless penetrated by realism 'DREAMING OF BETTER DAYS' acknowledges mankind's darker sides and seeks to  find light therein. It's a quality that might be considered as rare as it is indispensable.
Though the dominant mood of VARILLAS' music could be described  as "feel-good",  this belies the depth of sentiments contained  within, and those stirred without. It's true he leans heavily on an encyclopaedic knowledge of colourful rhythms drawn from across  the globe: his homeland͛s Rumbas and Flamenco; Latin American Salsas, Tangos and Bossa Novas; African Highlife and Mali Blues;  Calypso and Soca. But these joyful tempos are often undercut by wistful melodies or recognitions of life's grimmer elements.
"I  like the idea, he says, of sad lyrics with happy music. It balances things out. Though I love the initial vibe people get, the music has more depth than that first impression suggests. I remember reading somewhere that people won't remember what  you say,  but they'll remember how you made them feel. I think that's very  true."
"My message is of hope. I don't want anyone to confuse this for naivety: I've been through troubles myself and know how harsh the world can be. I just wish we all tried a bit harder to help each other out, that's all."  Let 'DREAMING OF  BETTER  DAYS' provide  the necessary inspiration.
Twitter – @GizmoVarillas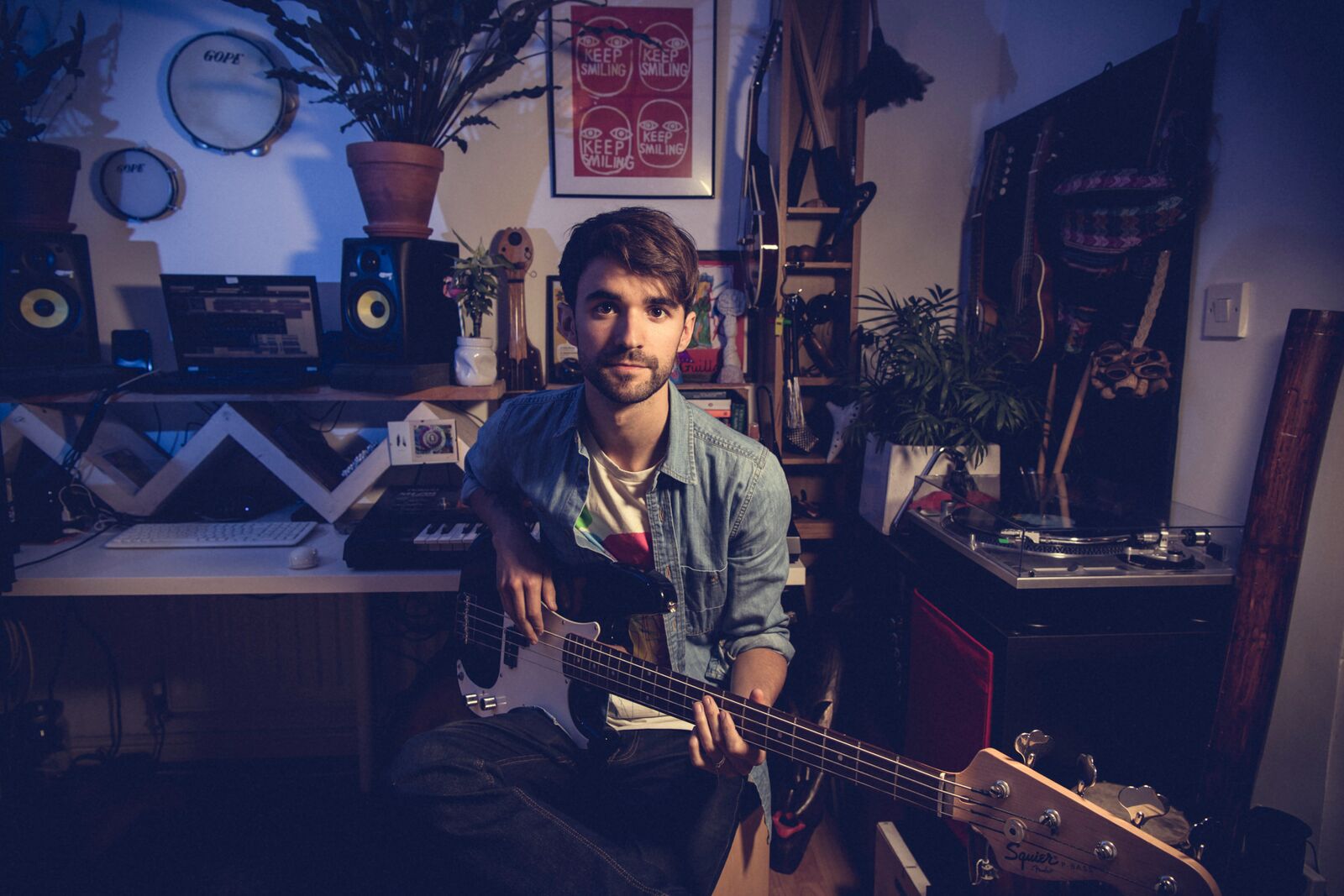 DOCK STAGE – MONDAY 27 AUGUST 2018
Monday 12 NOON – GUY CALLED GREG
Guy Called Greg is a Liverpool-based singer-songwriter who has recently released his debut album 'Simple Life' following a successful PledgeMusic campaign. Drawing on influences such as Scott Matthews, Stephen Fretwell and Gemma Hayes, 'Simple Life' is a collection of songs about life, loss and longing, produced by local musician Steve Pilgrim. Following on from his first sold out show in his hometown of Coventry and with work already begun on his follow up EP, 2018 promises to be his busiest year to date.
Twitter – @guycalledgreguk
Monday 12.40 – TWO BLACK SHEEP
Two Black Sheep formed as a songwriting collaboration in 2015 after playing live sessions in numerous bands together over a period of ten years. They finally released their debut album, 'Coffee & Gin', in October 2016 introducing their folk/pop acoustic based music to the world. Since then, Amy Chalmers and Ian Davies who hail from Wirral, have played the album in various live formats across the UK and into Europe: as an eleven-piece band, as a duo with a string quartet and as a stripped back acoustic duo.
The second, as yet untitled, Two Black Sheep album is scheduled for a November release and continues with the acoustic sound that their growing flock of followers have come to love. The first single from the new album 'Caged Bird', was released at the end of June and is complete with one of Amy's now sought-after string arrangements.
Twitter – @TheBlack__Sheep   (double underscore)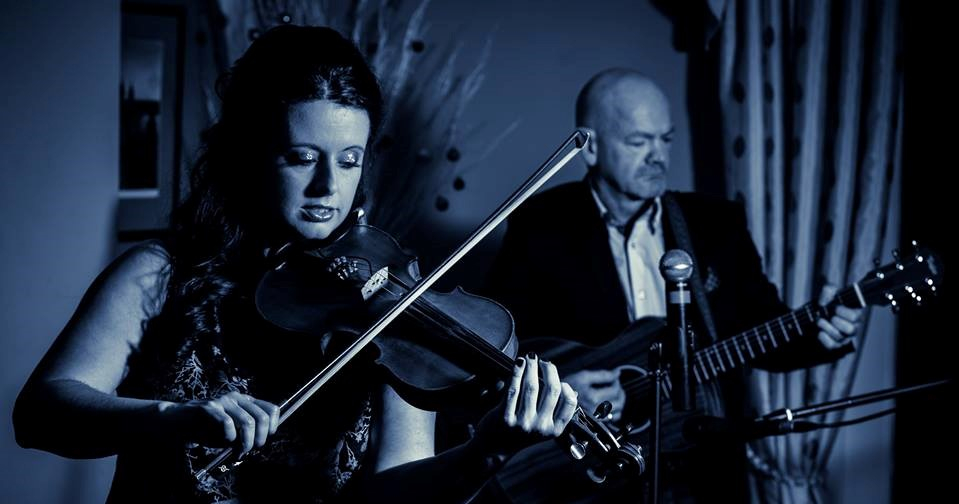 Monday 13.20 – IORA
"What a voice!" – BBC introducing
"An artist to watch in 2018" – BBC Radio 2
"Impossible-to-pigeonhole brand of song craft" – Manchester Evening News
IORA's music is a combination of vocal and instrumental harmonies, married with electronic samples and sounds, intriguing the audience with its originality. With a blend of folk tones, a versatile voice and haunting arrangements, IORA tells stories, fascinating in their melodies and musical delivery. Her countryside roots adds to her songbird affinity that creates rich and emotive moments, contrasted with moments of raw drama. The live loops and electronic instruments build to create songs that will stay with you.
Following a wealth of support from BBC Introducing in Manchester (including a live session) and the successful release of debut single, 'Thieves Den', IORA, aka Holly Phelps has been busy gearing up for her second single. Fresh from a taking part in a residency with Beth Orton at Old Granada Studios, playing Band on the Wall as part of the recent Amazing Radio showcase and supporting much-hyped band, Low Island, she returns with live set favorite, 'Minotaur Mind'. With a very positive start to the birth of 'Minotaur Mind', the video having reached 10,000 streams within the first week, now comes the re-birth, in the form of the Murder He Wrote remix.
Twitter – @ioramusic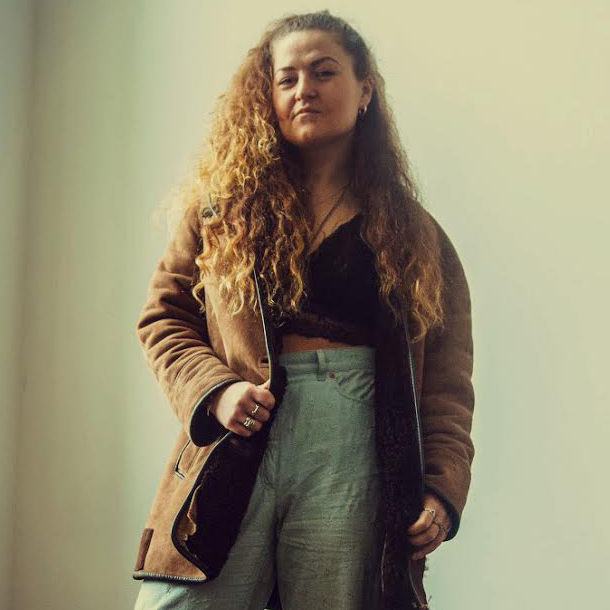 Monday 14.00 – DAIORI FARRELL
In keeping with Folk On The Dock's purpose to celebrate the role that Liverpool's waterways have played in exporting and importing music around the world, Daoirí Farrell, the winner of two BBC Folk Awards in 2017, will be flying in from Ireland. He is sure to draw the crowds having bagged The Horizon Award for Best Newcomer and Best Traditional Track last year. The Dublin-born singer and bouzouki player has been described by Dónal Lunny (Planxty. Usher's Island) as one of the most important singers to come out of Ireland in recent years. Visitors to the festival will be amongst the first to hear tracks from a new album due for release in the autumn."
"Effortless, instinctive, natural…the real deal." – Mark Radcliffe, BBC Radio 2 Folk Show
After a promising debut album, 'The First Turn', back in 2009; Daoirí spent several years studying traditional music and performance at The University of Limerick. It was here that Fintan Vallely introduced him to the singing of the late Liam Weldon, an encounter that was to prove formative to his sound and his approach to folk song. Following his studies he quickly found work accompanying artists including Christy Moore, as well as a list of names that sounds like a who's who of folk music: Dónal Lunny, Martin Hayes, Dennis Cahill, Alan Doherty, Danú, Dervish, Julie Fowlis, Arty McGlynn, The John Carty Big Band, Kíla, Sean Keane, Gerry O'Connor (Banjo), Gerry O'Connor (Fiddle), Lynched and more. In 2013 he won the All Ireland Champion Singer award at the Fleadh in Co. Derry and in 2015 won the prestigious Danny Kyle Award at Celtic Connections in Glasgow with the line-up FourWinds.
Daoirí finally stepped into the limelight and launched his own solo live career at the 2016 Celtic Connections. His determination not to put out another album until he was sure it was the best he could produce means the long-awaited release of 'True Born Irishman' in October 2016 was hugely anticipated. Indeed when a stream of the album was accidentally leaked online for around an hour in July, it was being shared and tweeted about within minutes. The ten-track album was recorded in Dublin across the first half of 2016 and was produced by Daoirí with Tony Byrne and Robbie Walsh. It features contributions from, among others, Michael McGoldrick and is dedicated to departed Irish traditional singer Liam Weldon.
As the final touches were being made to the album, and as a relative unknown to the UK audience, in May 2016 he was invited to fly to Manchester to do a live session on the BBC Radio 2 Folk Show with Mark Radcliffe. Two UK tours and UK festival dates followed in 2016 including Moseley Folk Festival, Broadstairs Folk Week and FolkEast. Calls were coming in from across the world and dates were put in place in Australia, Canada, Belgium, Denmark and more for 2017 alongside a co-headline tour with 2016 BBC Radio 2 Folk Award nominee Damien O'Kane, who contacted Daoirí online after seeing a video of him on Youtube.
 'On only his second solo album this former electrician surely steps into Irish folk legend….Put his ferocious and dramatic version of Van Diemen's Land against the pitiful U2 Rattle And Humrendition and the depth and intensity of Farrell's art is clear.  Bold and Undeniable.' **** Daily Mirror
'It's not hard to understand why the mighty Donal Lunny has championed him…An album that could yet prove to be one of the most significant Irish releases of recent years.' **** Songlines
"True Born Irishman is definitely one of the year's outstanding Irish music albums; you owe it to yourself to hear it." Fatea
Twitter – @Daoiri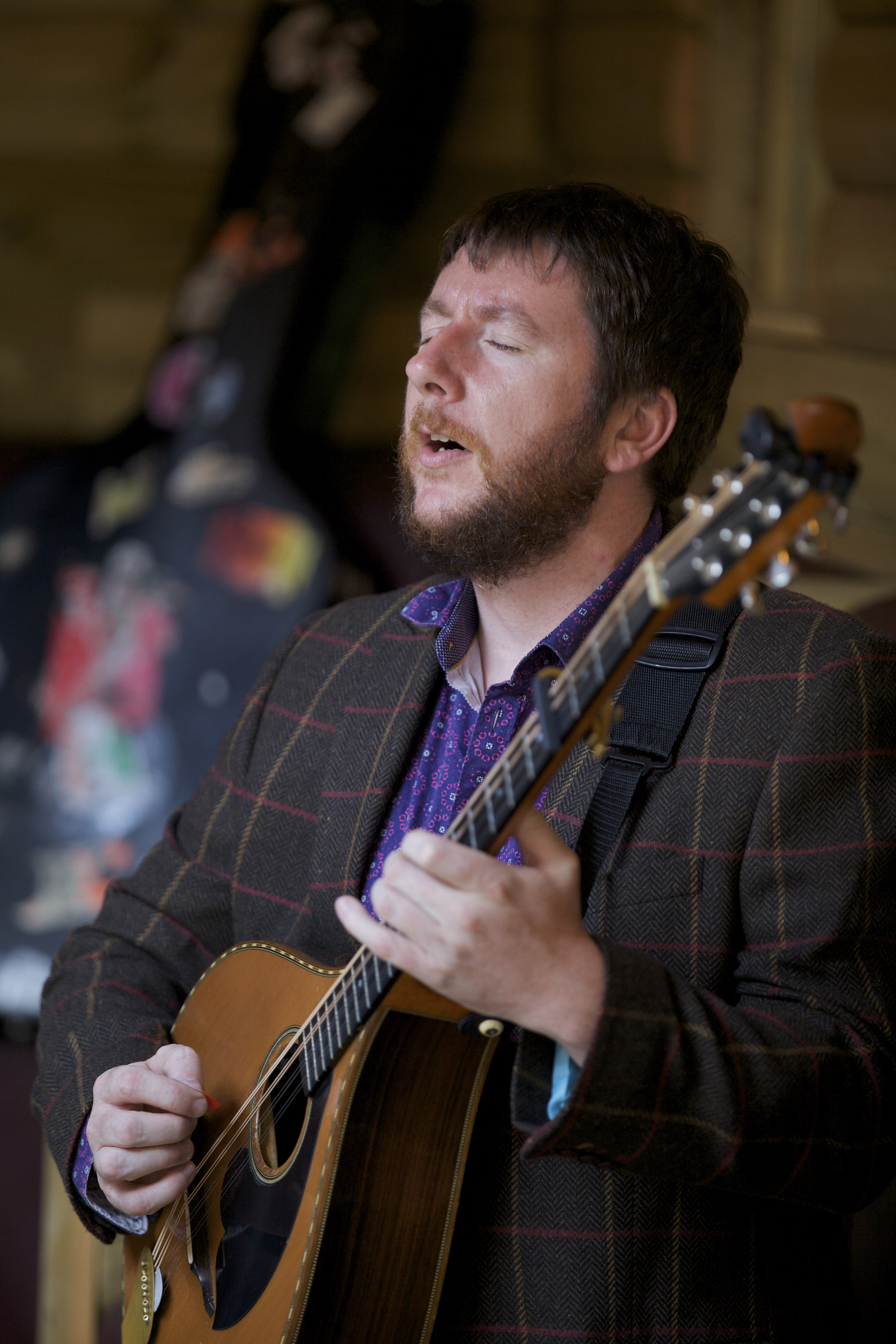 Monday 15.05 – JONCAN KAVLACOGLU
Playing an original whirlwind style of highly visceral, passionately charged percussive flamenco/funk fusion, Joncan melds his multi-cultural background and appreciation for a spectrum of rhythmic musical styles into captivating performances on a single acoustic guitar that sound like an entire band.
Commonly described as 'James Brown meets Rodrigo y Gabriela on an acoustic guitar', his performances combine the athletic skill of percussive techniques with emotive, highly dynamic and groove-based playing – creating a visually enthralling element alongside an atmosphere that gets people moving and pushes an audience's expectation of what an acoustic guitar can do.
Performing on primetime BBC1 shows 'The One Show' and 'Inside Out' in 2017, Sky Art's 'Guitar Star' in 2016 to the likes of George Benson and having played around Europe and Turkey with performances in Mumbai, New Delhi and Pune in India planned for 2018, Joncan is no foreigner to performing in a variety of cultures and places.
From the streets of Dublin, rooftop parties in Istanbul, mansions in London, hotels in Barcelona and anything in between, he captivates audiences anywhere he performs.
Twitter – @nacnoj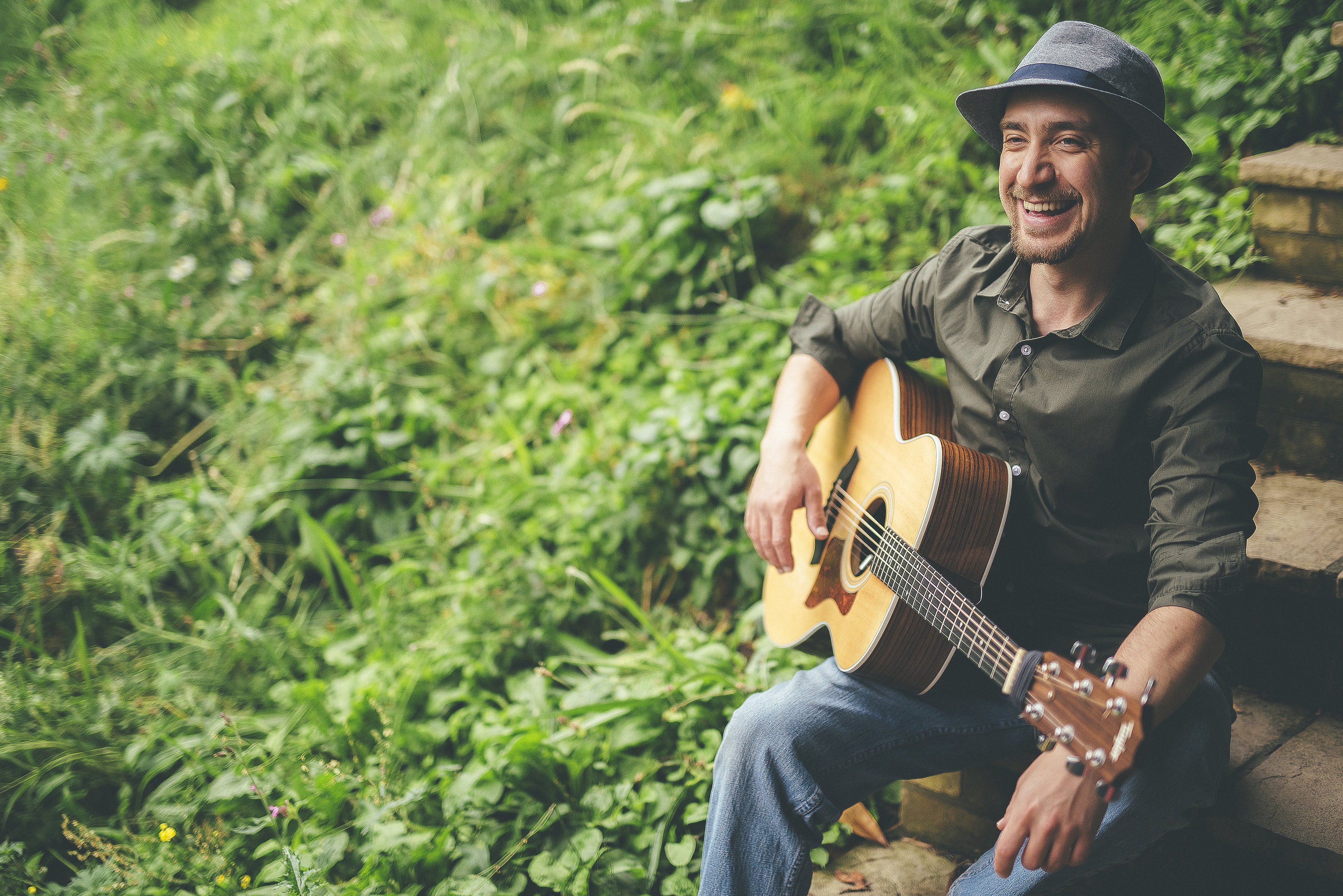 Monday 15.55 – MEGAN O'NEILL
Chart-topping and multi-award winning Irish-born singer-songwriter Megan O'Neill is one of the most exciting Americana artists on the UK-Irish scene. A long-time musician and songwriter, Megan has previously lived in Nashville but now resides between Ireland and London. She released her debut EP 'Coming Home' in May 2015, reaching #1 in Irish country charts & was awarded 'UK EP of the Year' (W21Music). In February 2017, Megan released a second record with her band 'The Common Threads' titled 'Stories to Tell' which was recorded at Mark Knopfler's British Grove Studios with the legendary Guy Fletcher (Dire Straits, Roxy Music, Mark Knopfler) producing.
Megan has had her song 'Don't You' featured on hit ABC TV Show 'Nashville', three slots at the O2 Arena London for C2C festival, a performance at JJ Abrams' Oscar Wilde party in LA alongside Gavin James, multiple appearances at the prestigious Bluebird Café in Nashville, Harvest Festival and Nashville Meets London Festival. She has also been twice chosen as one of Time Out London's Rising Stars (2016 and 2017).
In 2017 Megan was selected to partake in the Americana Music Association songwriting workshop and performed at the annual conference during AmericanaFest UK 2017. She also spent 2017 touring Ireland, America and the UK and sharing stages with such artists as Miranda Lambert, Kip Moore, Nathan Carter, Donna Taggart and Victoria Shaw. Megan's brand new album 'Ghost of You' (June 2018) has been turning heads since the first single, 'Why I Need You' hit over 100,000 views online in less than a month. The second and third singles that followed ('Without' and 'Ghost of You') have been incredibly popular amongst fans, bloggers and radio alike with playlist spots on the UK's most popular country music stations. The full album was released 8th June 2018, hitting #1 on the iTunes Singer-Songwriter Charts on release week.
Live radio appearances and performances include BBC Radio 2, BBC Radio London with Gaby Roslin, 2fm, BBC Essex, Today FM with Ian Dempsey, BBC Radio Wales, Marie Crichton's Country Show on BBC, Nevis Radio, Amazing Radio, Chris Country and many, many more.
"Complex… with an old school country voice." — The Irish Independent
Twitter – @meganoneill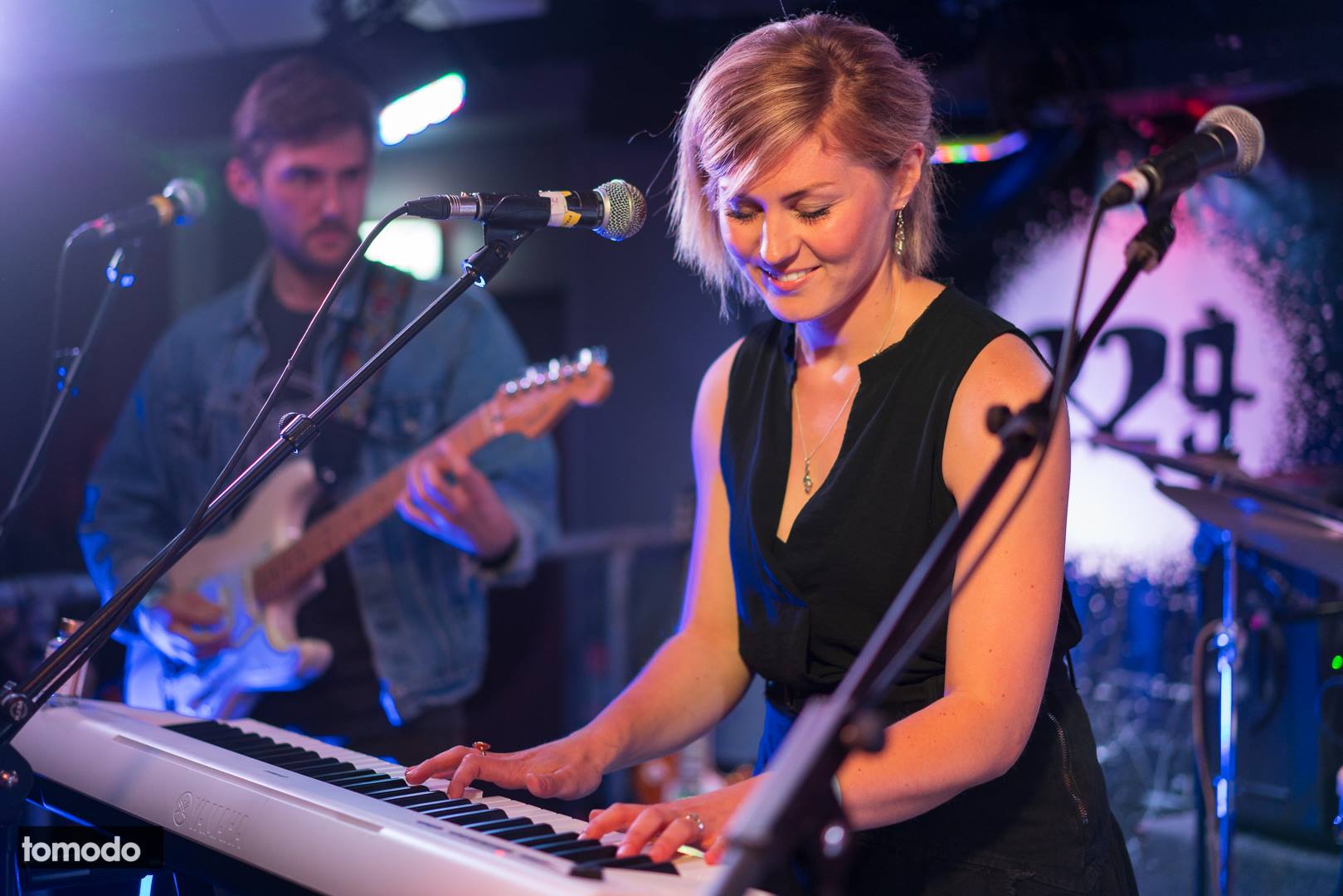 Monday 17.00 – ROBERT VINCENT
"He is the real deal" – Bob Harris OBE
Robert Vincent is an award-winning singer-songwriter from Liverpool – having received the inaugural Emerging Artist Award from "Whispering" Bob Harris in 2016 and UK Americana Music Association's UK Album of The Year in 2018. Seeing him play at the Bluebird Café's Bluecoat event, the legendary broadcaster immediately invited Robert to record an Under The Apple Tree Session in his home studio and for his BBC Radio 2 Country show – describing him as "absolutely magnetic".
Vincent credits his story-telling style of songwriting to his upbringing – where his formative years were spent listening to his father's record collection including Emmylou Harris, Charlie Rich and Waylon Jennings, plus his older brother's introduction to Pink Floyd.
In 2013, he released his debut album, 'Life In Easy Steps' – with the title track receiving national airplay from Janice Long and Radcliffe & Maconie – and he's subsequently toured the UK supporting Paul Carrack, James Blunt, Squeeze and The Pretenders at Royal Albert Hall. Recorded in his hometown and mixed in Nashville by Grammy Award-winning producer Ray Kennedy, his second full-length release 'I'll Make The Most of My Sins' sees him sited by The Guardian as one the UK's top Americana artists.
Robert hit the road last March for Hearts of Glass Tour supporting singer-songwriter Beth Nielsen Chapman and was invited to perform live on The Old Grey Whistle Test on BBC 4.
"A young man filled with dreams, regret and shocking talent, giving his all – now is his time." **** Mojo
"A thoroughly modern piece of country rock." 4/5 Q Magazine
"A sublime songwriter – he is an incredible talent!" Ralph McLean/BBC Radio Ulster
@RobVincentMusic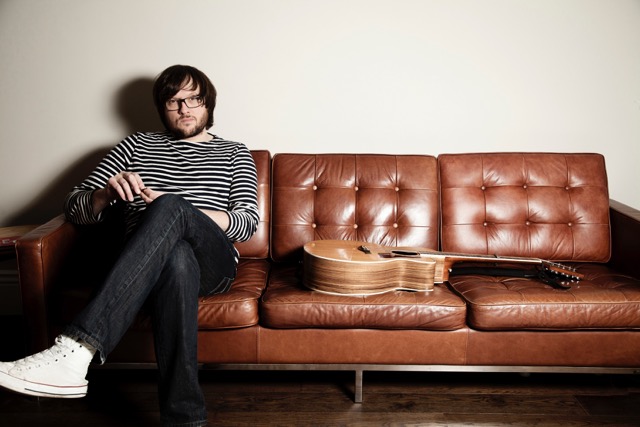 Monday 18.00 – TINY RUINS (presented by Bido Lito)
Tiny Ruins is a band based in Auckland, New Zealand, conceived in 2009 by songwriter Hollie Fullbrook to describe her solo output. Fullbrook was born in Bristol, England, before moving to New Zealand at the age of ten. Growing up in West Auckland, she learnt the cello, guitar and wrote songs from her early teens.
Following five years living in Wellington, she collaborated with Barcelona-based A Singer of Songs, releasing EP Little Notes independently in 2010. Debut Some Were Meant For Sea followed in 2011. Recorded by Fullbrook and producer Greg 'J' Walker (Machine Translations), the album was recorded in an old hall in South Gippsland, Australia. It received critical praise for its minimalist approach and lyrical flair.
Joining forces with bassist Cass Basil and drummer Alex Freer in 2013, an EP of older songs and B sides, Haunts, was recorded on tape machine in the Waipu bush. Following this, the trio met with future band-member Tom Healy to record their second album, Brightly Painted One, released in 2014. Fullbrook recorded a collection of songs in Brooklyn NY with drummer Hamish Kilgour of The Clean, resulting in EP Hurtling Through, released late 2015. This was closely followed by the release of Dream Wave – a 7″ single recorded/produced by renowned filmmaker David Lynch.
"…One of the best acts to harness the power of dark folk…Expansive, experimental and exciting." – Hhhhappy
https://www.facebook.com/tinyruins