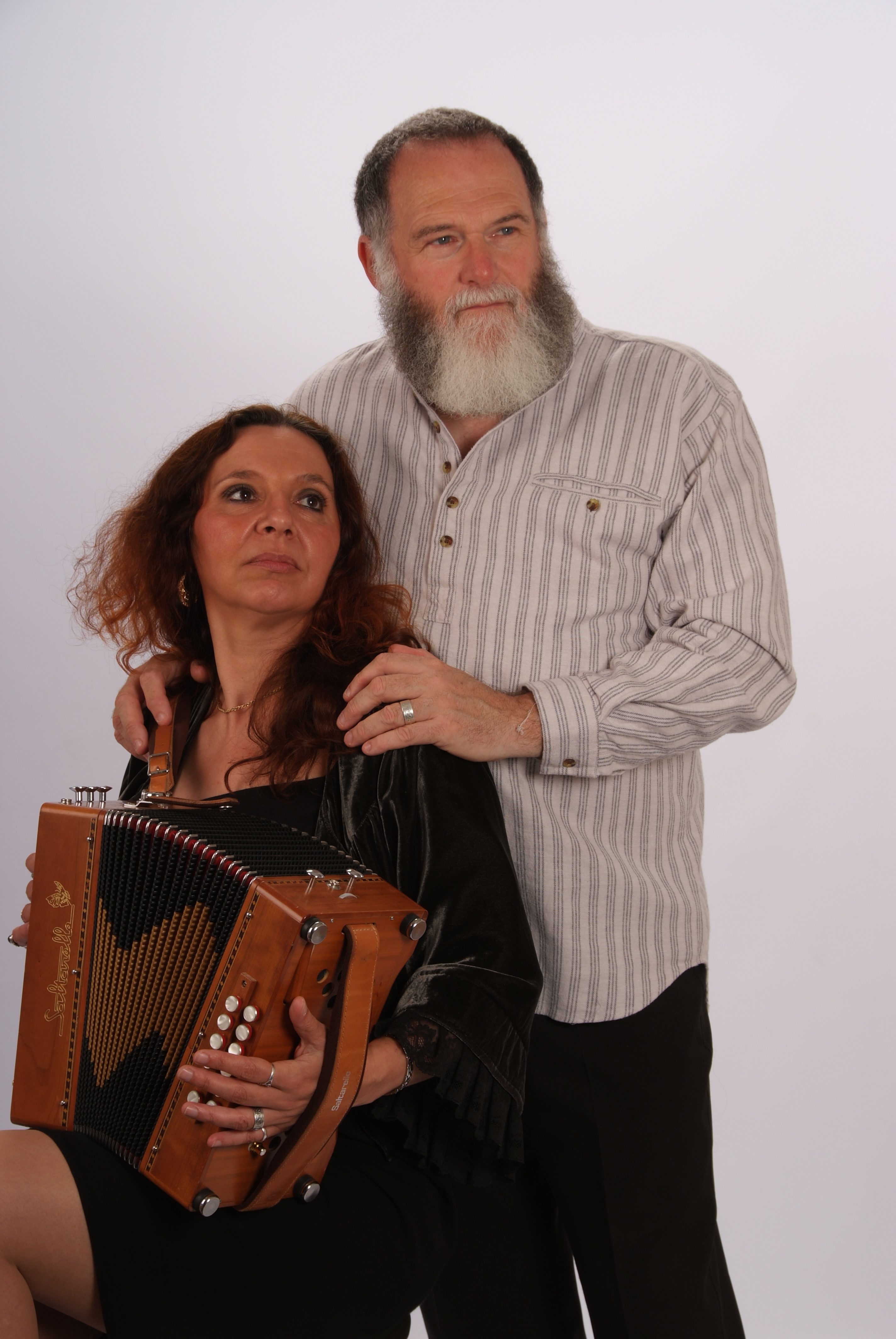 Trim Rig & A Doxy are the curators of The Liverpool Shanty Festival which is now under the umbrella of Folk On The Dock. Derek and Julia Batters are a maritime duo who have now been performing together for over 10 years. Well known for their performances at folk and maritime festivals throughout the UK they also have an international reputation. Their music has taken them from Sark in the Channel Islands, across Europe and into Norway.
Equally at home on the main stage or in the more intimate environment of a club or public house, their infectious enjoyment of the material never fails to engage and enthral audiences. A mature performance that is packed with vitality, skill, humour and is never dull.
'Julia's distinctive melodeon style blends with Derek's mellow voice providing a unique interpretation of many well known favourites'. Saddleworth Folk/Roots Festival
'Trim Rig's voice soars and slices through Doxy's harmonious melodeon playing taking us back to the saucy, salty sea days of hardship and romance. A feast for your eyes and ears'. Bishops Castle Folk Weekend .
'Sway to the beguiling rhythms of Julia's melodeon while Derek's voice cuts through like the Eddystone Light'. John Connolly.
'Julia's melodeon playing stands out for it's sensitivity and there is a power in Derek's understated at times almost spoken delivery that passes my 'hair on the neck' test with ease'. Phil Thomas, The Living Tradition.
Folk On The Dock was shortlisted in the Liverpool City Region Tourism awards for "Large Tourism Event of The Year"