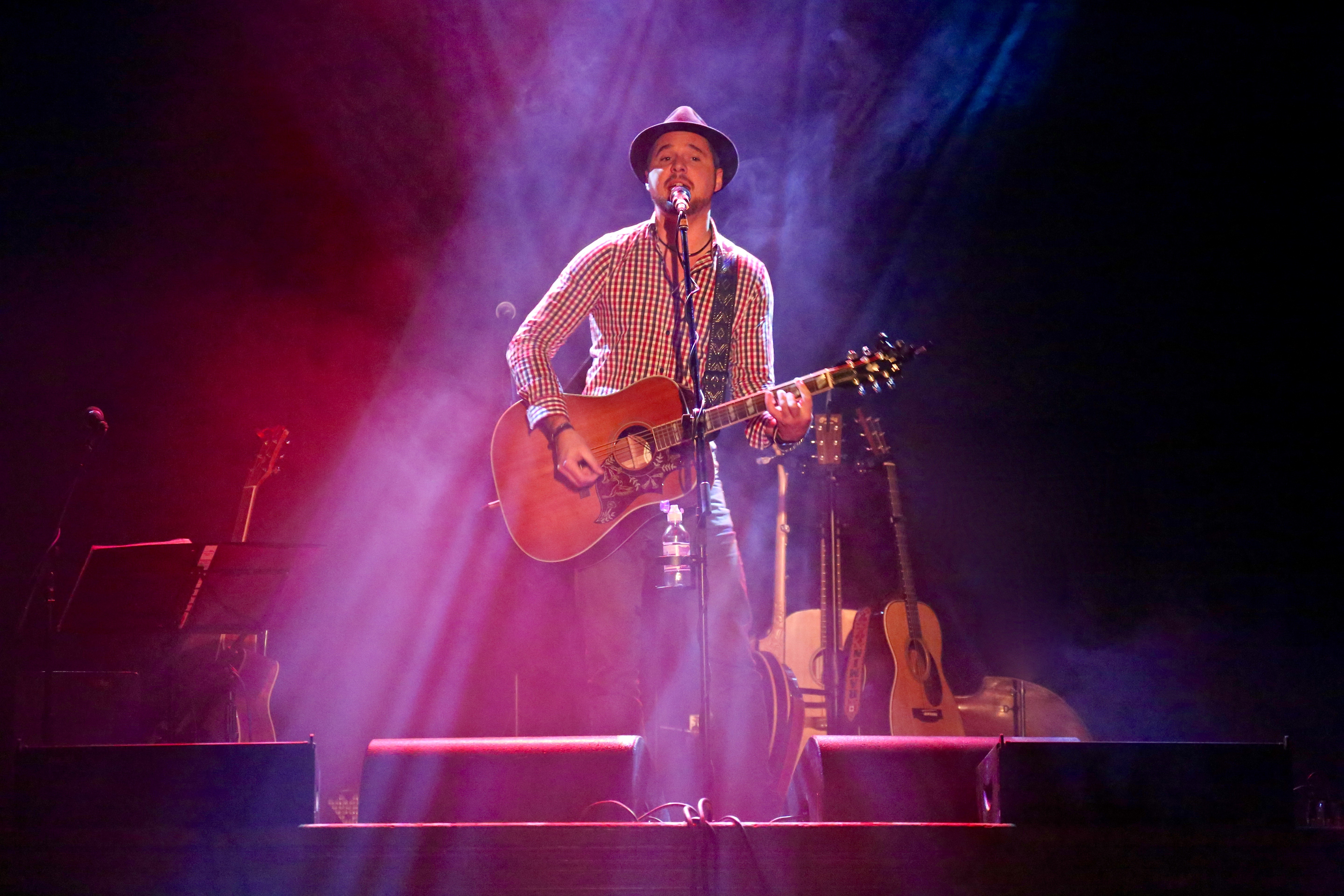 Steve Young is a globe trotting session guitarist, teacher & entertainer turned singer/songwriter. 

Early TV appearances with Lionel Richie & Peter Andre soon led to full time touring duties with world famous artists – most notably ex Savage Garden front man Darren Hayes which took Steve on trips around the world performing at the Royal Albert Hall, Wembley Arena, Brisbane QPAC, LA Roxy and many more and ending as co-writer on his last album in 2012.

Since writing and releasing an EP in 2014 and crowd funded Album in 2016 Steve has performed at The London O2 – Country 2 Country Festival. Time Out London's 'Rising Stars of UK Country' Multiple shows at the Edinburgh Free Fringe, recorded live for Bob Harris' – Under The Apple Tree Sessions, opened for Carlene Carter (daughter of Johnny Cash's wife June Carter) as well as opening sets for Broadway Star – Ramin Karimloo, UK Blues Artist – Jo Harman, Brit Award winner Tom O'Dell (Help Refugees) as well as many solo gigs around the UK

In January 2017 he released his third single from the 'Troubadour' album – a remixed & remastered version of 'In My Dreams' which has enjoyed radio play around the world including BBC Radio 2, Radio Caroline, Chris Country Radio and 100's of community / online stations 

During Jan/Feb Steve drove over 5000 miles touring as Caffe Nero's 'Artist Of The Month' playing at over 30 stores from Scotland down to Portsmouth. 2017 Festival appearances have so far included: The Cornbury Festival, Buckle & Boots Country Festival, TogFest and now Folk On The Dock in Liverpool at the end of August

In May 2017 another Pledge Music Target was successfully hit and 'The Great North Road EP' produced by Justin Johnson and featuring some of the UK's hottest musicians, is due for release in August 2017.
Folk On The Dock was shortlisted in the Liverpool City Region Tourism awards for "Large Tourism Event of The Year"