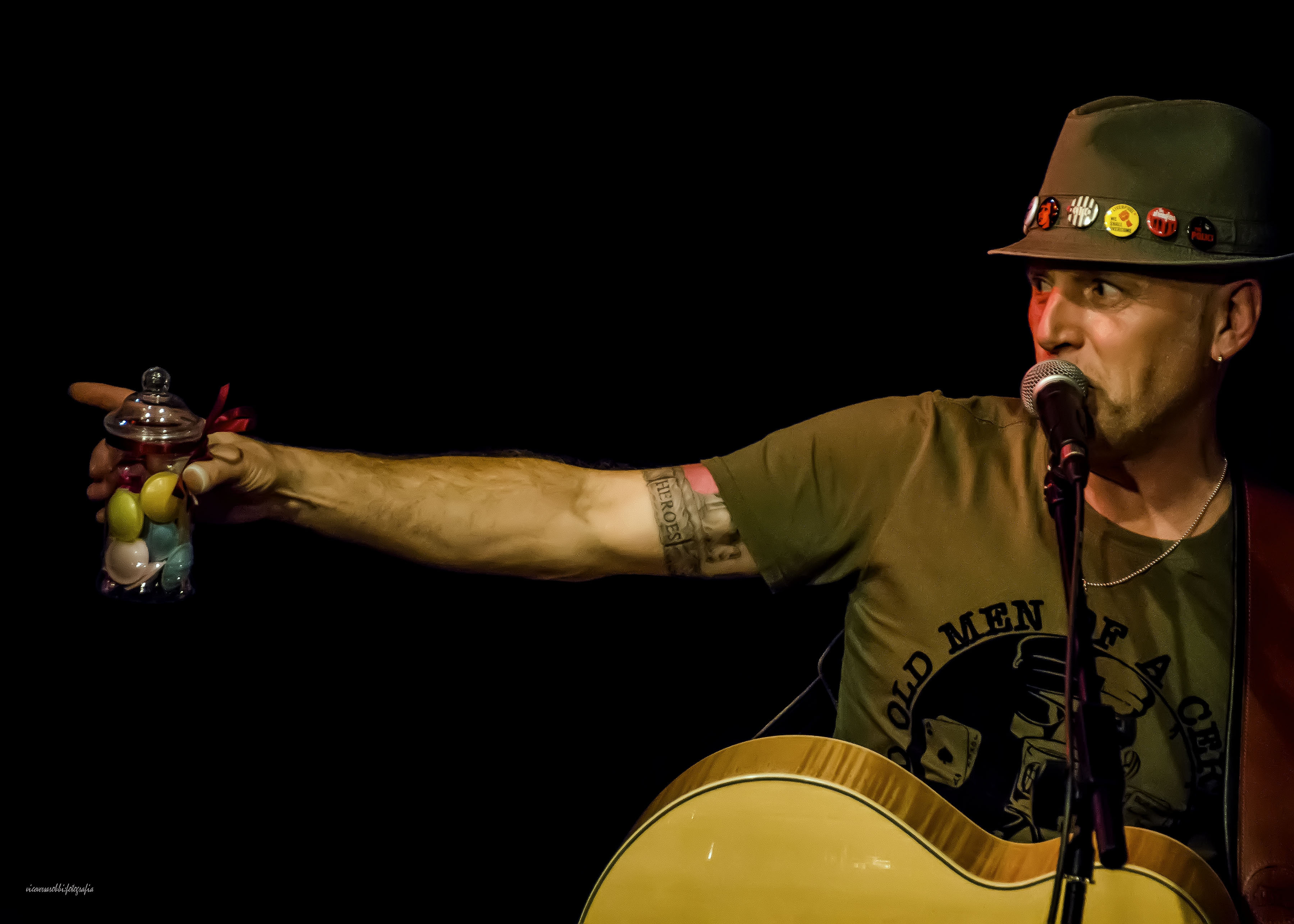 Over the years Les has been performing either as a solo artist or as part of a band both in the UK and across Europe and has several TV and radio appearances to his credit. He has played and sung with a variety of top acts including Henry Priestman (The Christians), Graham Gouldman (10cc), Gary Barlow (Take That), Pete Riley (edwin McCain/Amy Wadge), Lotte Mullan and Micaela Haslam (BBC singers/Synergy Vocals).
Having a very dynamic approach to playing, Les applies his unique style to his own original compositions. His album 'The Love Terrrorist' contains twelve tracks covering a variety of subjects, from bitter sweet observations with hints of poignancy and humour, to life affirming, joyous rants aimed at people who are old of mind but young at heart…..or vice versa!
He has a healthy love of all styles of music from Hank Williams to Motorhead and an unhealthy love of '70's pop! His early band days of the late 70's and early 80's saw him as part of the Liverpool music scene playing at the now legendary Eric's Club, supporting the likes of The Chameleons and A Flock Of Seagulls. He has recently been accompanying Henry Priestman on several BBC radio sessions and an hour long Bay TV special as part of the Scouse Pop series as well as many more on his own.
His new album 'Six Of One & Half A Dozen Of The Other, is a collaboration with Henry Priestman and it is due out later this year, but Henry and Les will be performing some these new tracks to the audience at Folk On The Dock ahead of its official release.
"Perfectly structured novellas, liberally peppered with moral metaphor. In fact, it's a collection of songs I can't recommend highly enough." (Gary Wilcox (The Quiet Revolution)
"Comes with a sense of irony and self awareness missing from most music." (Off Walley (Chumbawamba)
Folk On The Dock has been shortlisted in the Liverpool City Region Tourism awards for "Large Tourism Event of The Year"